Archive for the 'iphone' Category
This is for you vintage science film buffs: here is a circa 1920 film: How the Telephone Talks (A Silent Film).
This is an educational film from 1920 that explained the "modern" telephone. The concepts are still relevant to today's modern versions, including the cell phone, which is both radio and telephone.
From Wiki:
A telephone, or phone, is a telecommunications device that permits two or more users to conduct a conversation when they are not in the same vicinity of each other to be heard directly. A telephone converts sound, typically and most efficiently the human voice, into electronic signals suitable for transmission via cables or other transmission media over long distances, and replays such signals simultaneously in audible form to its user. The word telephone has been adapted into the vocabulary of many languages. It is derived from the Greek: τῆλε, tēle, far and φωνή, phōnē, voice, together meaning distant voice.

First patented in 1876 by Alexander Graham Bell and further developed by many others, the telephone was the first device in history that enabled people to talk directly with each other across large distances. Telephones became rapidly indispensable to businesses, government, and households, and are today some of the most widely used small appliances.

The essential elements of a telephone are a microphone (transmitter) to speak into and an earphone (receiver) which reproduces the voice of the distant person. In addition, most telephones contain a ringer which produces a sound to announce an incoming telephone call, and a dial used to enter a telephone number when initiating a call to another telephone. Until approximately the 1970s most telephones used a rotary dial, which was superseded by the modern Touch-Tone push-button dial, first introduced by AT&T in 1963. The receiver and transmitter are usually built into a handset which is held up to the ear and mouth during conversation. The dial may be located either on the handset, or on a base unit to which the handset is connected by a cord containing wires. The transmitter converts the sound waves to electrical signals which are sent through the telephone network to the receiving phone. The receiving telephone converts the signals into audible sound in the receiver, or sometimes a loudspeaker. Telephones are a duplex communications medium, meaning they allow the people on both ends to talk simultaneously.

A landline telephone is connected by a pair of wires to the telephone network, while a mobile phone, such as a cellular phone, is portable and communicates with the telephone network by radio transmissions. A cordless telephone has a portable handset which communicates by radio transmission with the handset base station which is connected by wire to the telephone network.

The telephone network, consisting of a worldwide net of telephone lines, fiber optic cables, microwave transmission, cellular networks, communications satellites, and undersea telephone cables connected by switching centers, allows any telephone in the world to communicate with any other. Each telephone line has an identifying number called its telephone number. To initiate a telephone call the user enters the other telephone's number into a numeric keypad on the phone.

Although originally designed for simple voice communications, most modern telephones have many additional capabilities. They may be able to record spoken messages, send and receive text messages, take and display photographs or video, play music, and surf the Internet. A current trend is phones that integrate all mobile communication and computing needs; these are called smartphones.
This week in the heart-pounding, blood-stopping episode of Linux in the Ham Shack, our intrepid hosts discuss a variety of topics from call sign look-up databases to Ubuntu, freeware collaboration suites to mobile computing, and QRP kits to hosted developer platforms. As if that were not enough, there's music, banter, a cameo by Wil Wheaton and a rocking good time. What more could you possible want?
73 de The LHS Guys
I've tried out a number of mapping apps on my iPhone but only recently found one that I really like for hiking. Most of these apps access maps on the network when needed so they are not stored on the smart phone. When you fall of the edge of the network in the backcountry they don't work. This is a non starter for most of my backcountry hikes. Even if I am close to civilization, I'll typically drop down into a valley at some point on the hike, losing my network connection.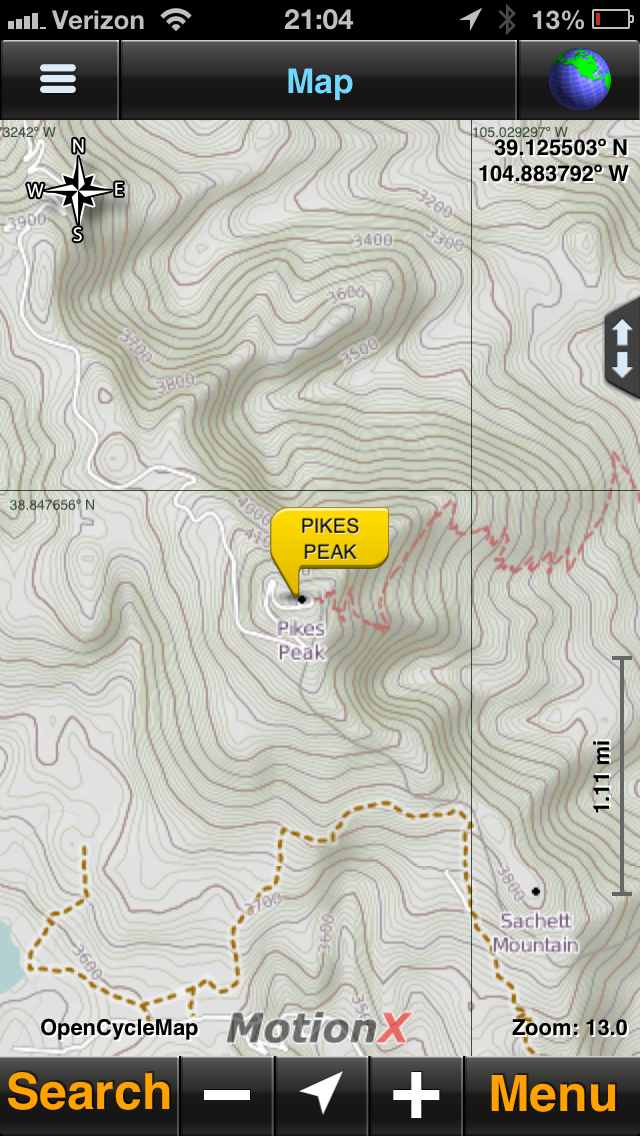 The MotionX GPS app solves this problem by allowing you to download and storing maps on your iPhone. This requires you to do a bit of planning on what maps you need but it seems to work pretty well. The map quality is good and includes topographic information. (Click on the map image above to zoom in.) No, you probably don't want to download maps to cover the entire US as you'll consume all available storage!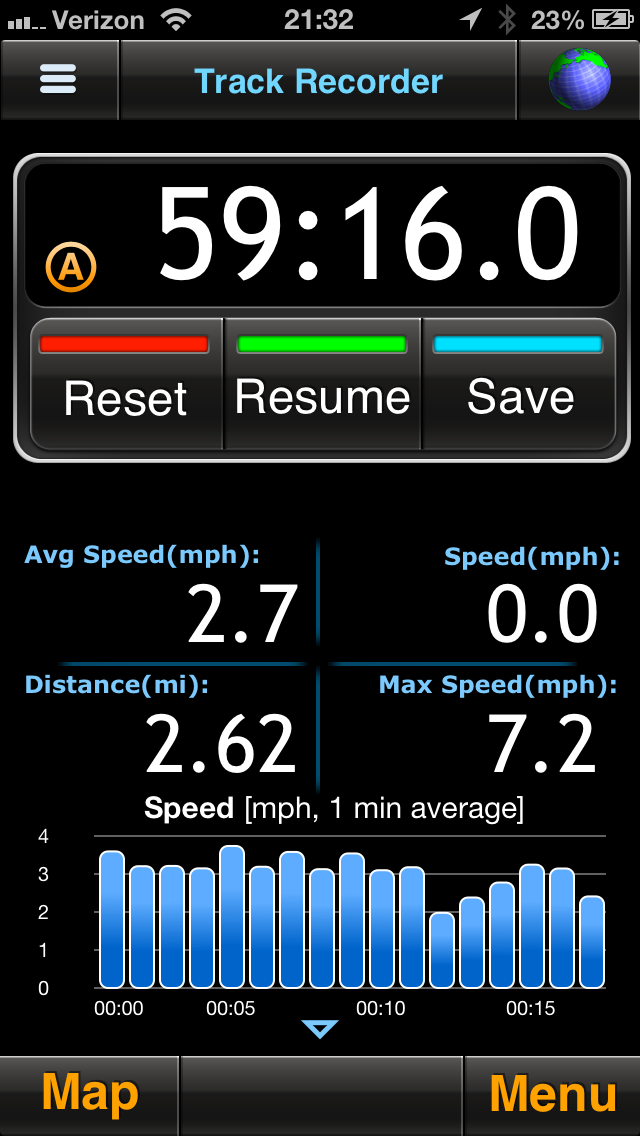 Besides mapping, MotionX supports a ton of other features such as tracks, waypoints, compass headings, etc. It is quite flexible and I am still learning all of its tools.
Oh, did I mention this app only costs $1.99? Amazing!
- Bob K0NR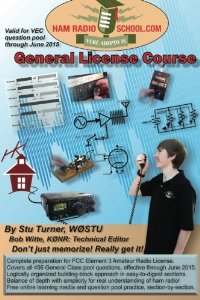 HamRadioSchool.com is off to a great start with a learning system that includes a web site, iPhone app and a great Technician License Course book. The Technician book, written by my fellow instructor Stu Turner W0STU, has turned out to be very popular. Stu did a great job of balancing "teaching the right material" with "focusing on the exam questions." We've used the book in our two-day Tech license class with great success.
Many people have been asking Stu when he's going to write a book for the FCC General Class License. So, by popular demand, here it is: HamRadioSchool.com General License Course. Using the same creative style that worked well with the Technician book, Stu has delivered an easy-t0-grok book for getting your General Class License.
I was happy to provide technical assistance to Stu for this book and earned the esteemed title of Technical Editor.  It even says so on the front cover! (It says Technical Editor because I can't be held responsible for proper grammar or spelling.)
Just like the Tech book, the General book has a companion iPhone app available on iTunes.
73, Bob K0NR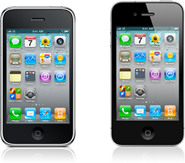 It is about time I updated one of my more popular posts, The Incomplete List of Ham Radio iPhone Apps from 2011. This was a challenging task back then and has gotten more difficult as the number of ham radio apps for the iPhone has greatly expanded. Still, I will give it a shot and appreciate your feedback to make the list better. I am only evaluating iPhone apps, not iPad apps, since I don't use an iPad.
In general, I will focus on free or low cost (less than $5) apps that I am actively using.
From the Simple Utility Category:
 Maidenhead Converter (Author: Donald Hays, Cost: Free) Handy app that displays your grid locator, uses maps and does lat/lon to grid locator conversions.

Ham Radio Handbook (Author: Antonis Miliarakis Cost: Free) This app provides some basic ham radio info: Q Signals, Country Prefixes, Band Plans and RST signal reporting.

UTC Time (Author: Michael Wells, Cost: Free) A simple app that displays UTC time and local time.

Ham I Am (Author: Storke Brothers, Cost: Free) A handy app that covers some basic amateur radio reference material (Phonetic alphabet, Q Signals, Ham Jargon, Morse Code, RST System, etc.) Although I find the name to be silly, I like the app!
There are quite a few good apps for looking up amateur radio callsigns.
CallBook (Author: Dog Park Software, Cost: $1.99) Simple ham radio callbook lookup with map display.

Call Sign Lookup (Author: Technivations, Cost: $0.99) Another simple ham radio callsign lookup with map display.

CallSigns (Author: David Fleming W4SMT, Cost: $1.99) This is my favorite ham radio callsign lookup. The features are not much different than the others I have listed but the graphics are nicer and the user interface a little cleaner. I am sure this is mostly personal preference.
There are a few repeater directory apps out there:
iHAM Repeater Database (Author: Garry Gerossie, Cost: $4.99) Geolocation repeater directory. This seems to work well.

RepeaterBook (Author: ZBM2 Software, Cost: Free) I've only used this one a bit but it seems to work well and its free.
If you are an EchoLink user, then you'll want this app:
EchoLink (Author: Synergenics, Cost: Free) The EchoLink app for the iPhone.
There are quite a few APRS apps out there. I tend to use these as my needs are pretty simple….just track me, baby!
iBCNU (Author: Luceon, Cost: $1.99) The first APRS app I was able to get running. It just turned on and worked. It integrates the aprs.fi mapping into the app, so it is easy to use. I recommend this one for most casual APRS users.

Ham Tracker (Author: Kram, Cost: $2.99) APRS app, works OK, uses external maps such as Google and aprs.fi. "Share" feature allows you to send an SMS or email with your location information.
Satellite tracking is another useful app for a smartphone:
ISS Lite (Author: Craig Vosburgh, Cost: Free) A free satellite tracking app for just the International Space Station. It has annoying ads but its free.
ProSat Satellite Tracker (Author: Craig Vosburgh, Cost: $9.99) This app is by the same author as ISS Lite, but is the full-featured "pro" version. Although it is a pricey compared to other apps, I recommend it.
For Summits On The Air (SOTA) activity, there are a few apps:
Pocket SOTA (Author: Pignology, Cost: Free) A free app for finding SOTA summits, checking spots and accessing other information.

SOTA Goat (Author: Rockwell Schrock, Cost: $4.99) This is a great app for SOTA activity. It works better when offline than Pocket SOTA (which often happens when you are activating a summit).
For Technician License training, I like the HamRadioSchool.com app. (OK, I am biased here as I contribute to that web site.)
HamRadioSchool (Author: Peak Programming, Cost: $2.99) There are a lot of Technician practice exams out there but this is the best one, especially if you use the HamRadioSchool license book. They also just released the General practice exam, too.
For a mobile logbook:
HamLog (Author: Pignology, Cost: $0.99) I am not too keen on the idea of keeping a log on an iPhone, but it does come in handy once in a while. More importantly, HamLog includes a bunch of handy tools including UTC Clock, Callsign Lookup, Prefix list, Band Plans, Grid Calculator, Solar Data, SOTA Watch, Q Signals and much more.
Well, that's my list. Any other suggestions?

My article on the Android HT generated some interesting comments and ideas. Thanks so much! One of the main themes in the feedback is to have the radio be "faceless", with the user interface done on a mobile device (i.e., smartphone or tablet). The mobile device would communicate to the transceiver via Bluetooth (or maybe WiFi). This approach has the advantage of separating the radio hardware (which probably doesn't need to change very often) from the compute/display hardware (which is on a faster-paced technology path). I went ahead and hacked together a concept photo of such a device (click the photo to enlarge it). This device could interface with any mobile device that has a Bluetooth interface, so it would be independent of OS on the mobile device (yes, you could use your iPhone).
Such an approach opens up a variety of use models. Imagine sticking the transceiver in your backpack and using an app on your smartphone to enjoy QSOs when hiking. Alternatively, the radio could hang on your belt. At home, the radio could be left in some convenient location, connected to an external antenna on the roof and operated from the mobile device. (Low power Bluetooth is said to have a range of about 10 Meters.)  These are just a few thoughts…I am sure you can think of others.
I would expect the original Android HT concept to be easier to use for casual operation, due to the All-In-One Design with dedicated hardware volume control, channel select and PTT switch. I am assuming those functions would be implemented in software in the faceless implementation, which would likely be less convenient. Most mobile devices have their own GPS system included, so that would mean one less thing that has to be in the radio.
The other idea that surfaced in the feedback is using Software Defined Radio (SDR) technology to implement the transceiver. This would provide a higher degree of flexibility in generating and decoding signals, enabling additional areas of innovation. That is a great idea and will require a whole 'nuther line of thinking.
73, Bob K0NR
RFinder, the BEST repeater locator app on Android is now available in the iOS App Store. Bob has been working hard on getting approval for awhile now, and people like me who switched from Android to iOS have been waiting for this. If you've used any of the other available repeater apps and been disappointed, you really must try this one. Worth every penny at $9.99. If you've used Bob's Android version you will be pleasantly surprised by the huge speed increase with the iOS release due to an upgrade to the database the app uses. Note to Android users: this will also speed up the original Android version on RFinder.
RFinder shows you all repeaters in your location in a selectable radius, or allows you to override the location for a custom search. Sorts by location, frequency, callsign, or displays on a map. Locates all repeaters in the database by band ( you choose which band or bands) 10M thru 1200. Corrections and additions can be submitted for paid users. Give it a try!
RFinder in the App Store. For iPhone and Ipad.
–Neil. W2NDG