Archive for the 'iphone' Category
If you know someone who is planning on getting their ham radio license, this app may be just what they need.
It was written by Roy Watson, N1ZTL and has the current question pool (2018-2022). The app has 67 reviews on iTunes and boasts a 4.8 star rating — and it's also free.
You can study each question in the question pool and each section is broken down by the number of questions per section as well.
Once you select a section, it gives you each question number, the text of the question and the four possible answers as well with the correct answer highlighted in green.
If you're interested, check out my full review of this app.
73 y'all
In this episode of the Everything Ham Radio Podcast, we talk with Garrett Dow, KD6KPC, the creator of RepeaterBook.com. RepeaterBook is a free online repeater directory that covers all of the US and Canada as well as several other countries around the world.
You can use RepeaterBook directly from its website, or through its app. You can find the app on IOS, Android and Kindle. RepeaterBook has done a great job on getting and maintaining the information of about 35,000 repeaters thank in a large part to about 95 admins that maintain the records in their assigned areas and from the ham community at large.
Make sure you give the interview a listen and check out the show notes.
HOT PAW 
MORSE CODE DECODER FOR I PHONE
I recently installed a ham radio station in my truck. Since then I've been having a lot of fun with it, using SSB mostly, since that is a novelty for me. Most of my operating has been using CW, but taking a side trip into PSK occasionally. Logging is somewhat cumbersome in a truck. I used big elastic bands to attach a small clip board to my leg so I could quickly write down a call sign and very basic information. This information would be then transferred to a computer log at home. I tried using the computer in the truck also, and that proved even more cumbersome, having the laptop jammed into the steering wheel.
I like to use a keyboard to send code but no matter what I used, it was a bit awkward in the truck. At the very least, the laptop stays put when its jammed into the steering wheel.  Using the passenger seat would require my changing the radio head orientation, the antenna control and paddles which are all set up for easy use from the drivers seat.
Occasionally I'd switch to CW and fumbled for a pen to write down a call sign, time, and band. The guy I was chatting with on 40 meter CW was running just a tad too fast for me to copy 'everything he sent', so I missed some of it. It seems that the 'buffer in my brain' is smaller than I'd like it to be and with FIFO being the rule, the beginning of a word vanishes as I copy the ending.
(FIFO, First In, First Out') Some folks may complain that using a 'decoder' is cheating somehow. Yes, for a contest, but for every day QSO's its not cheating at all. If you don't like it, don't use it!
I discovered this app and tried it last night for the first time. Wowzah, can it copy code! Just lean it up against your radio, or just near it,  and it copies CW. This is a really great help when someone is sending just a 'tad faster' than my ability to copy 'everything'! Its also handy to 'get the entire call sign', while I was fumbling with other things in the truck! It works pretty well even in poor band conditions, and has Farnsworth Method as well as regular copy. It has ultra high speed copy, but I have not tried it. 1oo WPM code is hard to come by on the air.
This proves very useful in the truck, but my guess is that other hams will find it handy in other ways.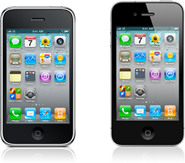 It is about time I updated one of my more popular posts about my favorite ham radio apps on the iPhone and IPad. As usual, I will focus on free or low cost (less than $5) apps that I am actively using. Some apps have just disappeared from iTunes and new ones have emerged. While this list is completely updated, it is still incomplete, because there are so many apps to choose from.
From the Simple Utility Category:
Ham I Am (Author: Storke Brothers, Cost: Free) A handy app that covers some basic amateur radio reference material (Phonetic alphabet, Q Signals, Ham Jargon, Morse Code, RST System, etc.) Although I find the name to be silly, I like the app!
Maidenhead Converter (Author: Donald Hays, Cost: Free) Handy app that displays your grid locator, uses maps and does lat/lon to grid locator conversions.
HamClock (Author: Ben Sinclair, Cost: $0.99) A simple app that displays UTC time and local time. This one reads out to the second.
There are quite a few good apps for looking up amateur radio callsigns:
CallBook (Author: Dog Park Software, Cost: $1.99) Simple ham radio callbook lookup with map display.

Call Sign Lookup (Author: Technivations, Cost: $0.99) Another simple ham radio callsign lookup with map display.
There are a few repeater directory apps out there and my favorite is:
RepeaterBook (Author: ZBM2 Software, Cost: Free) This app is tied to the RepeaterBook.com web site, works well and is usually up to date.
For a mobile logbook (and other tools):
HamLog (Author: Pignology, Cost: $0.99) This app is much more than a logbook because it has a bunch of handy tools including UTC Clock, Callsign Lookup, Prefix list, Band Plans, Grid Calculator, Solar Data, SOTA Watch, Q Signals and much more.
To track propagation reports, both HF and VHF:
WaveGuide (Author: Rockwell Schrock, Cost: $2.99) This is an excellent tool for determining HF and VHF propagation conditions at the touch of a finger.
If you are an EchoLink user, then you'll want this app:
EchoLink (Author: Synergenics, Cost: Free) The EchoLink app for the iPhone.
There are quite a few APRS apps out there. I tend to use this one because my needs are pretty simple….just track me, baby!
Ham Tracker (Author: Kram, Cost: $2.99) APRS app, works well, uses external maps such as Google and aprs.fi. "Share" feature allows you to send an SMS or email with your location information.
Satellite tracking is another useful app for a smartphone:
Space Station Lite (Author: Craig Vosburgh, Cost: Free) A free satellite tracking app for just the International Space Station. It has annoying ads but its free.
ProSat Satellite Tracker (Author: Craig Vosburgh, Cost: $9.99) This app is by the same author as ISS Lite, but is the full-featured "pro" version. Although it is a pricey compared to other apps, I recommend it.
For Summits On The Air (SOTA) activity, there are a few apps:
Pocket SOTA (Author: Pignology, Cost: $0.99) A good app for finding SOTA summits, checking spots and accessing other information.

SOTA Goat (Author: Rockwell Schrock, Cost: $4.99) This is a great app for SOTA activity. It works better when offline than Pocket SOTA (which often happens when you are activating a summit).
For ham radio license training, I like the HamRadioSchool.com apps. (OK, I am biased here as I contribute to that web site.)
HamRadioSchool Technician (Author: Peak Programming, Cost: $2.99) There are a lot of Technician practice exams out there but this is the best one, especially if you use the HamRadioSchool.com license book.

HamRadioSchool General (Author: Peak Programming, Cost: $2.99) This is the General class practice exam, especially good for use with the HamRadioSchool.com book.
Morse Code is always a fun area for software apps:
Morse-It (Author: Francis Bonnin, Cost: $0.99) This app decodes and sends Morse audio. There are fancier apps out there but this one does a lot for $1.
Well, that's my list. Any other suggestions?
– Bob K0NR
The post The Completely Updated Incomplete List of Ham Radio iPhone Apps appeared first on The KØNR Radio Site.
Are you looking for some aids on learning Morse code, or to increase speed and skill? Let's look at some great information and some software aimed at making your efforts successful.
(Note: I am not associated with any of the software. I just want to help you…)
I encourage you to look at the time-proven Koch method of learning Morse code. Below, we'll look a little closer at this method of learning and honing your Morse code skill.  In the meantime, if you just wish to skip the details, here are some software links for learning tools using the Koch method:
+ For the PC, I prefer the G4FON Morse code 'Koch Trainer'. It is a slick program that is set up to help you learn and enhance your skills with Morse code:  http://nw7us.us/g4fontrainer – and his web site is at: http://www.g4fon.net/
+ For the iPad and iPhone: On these devices, I use the 'Koch Trainer' by Nick / N3WG, found in the store here: https://itunes.apple.com/us/app/koch-trainer/id405137883?mt=8
+ For the Android: I use the same software as for the iPad and iPhone, the 'Koch Trainer' by Nick / N3WG, here: https://play.google.com/store/apps/details?id=com.n3wg.kochtrainer – however, note that it is not compatible on the S4.
+ Some other Android possibilities that I have not tried:
Again, I have not tried those last few.
Now, let's talk about the Koch Method of Morse code training!
From my page on the Koch method (text was used by permission from the author):
Koch's method is a simple, direct way of building reflexes. However, it requires either a computer and Morse software or a personal trainer. That's why it was overlooked for so many years. Now that computers are commonplace, it should become the standard Morse training method. Here's how it works:
You start out by setting up your computer (or a microprocessor-based code tutor machine) to send you Morse characters at 20 wpm and at an overall sending speed of at least 15 wpm. You then get out your paper and pencil and have the machine start sending — but only two characters. That's right, for your first sessions, you'll only have two choices. Copy on paper for five minutes, then stop the machine and compare what you copied with what the machine sent. Count characters and calculate your percentage of correct copy.
If your score is 90 percent or better — congratulations! You just learned your first two characters, and, importantly, you learned them at full speed. You'll never have to learn them over again. If you didn't make 90 percent, practice some more. As soon as you can copy the first two characters with 90 percent accuracy, add a third character to your practice. Your accuracy will drop as you work on assimilating the new character, but it will rise again to 90 percent or better. Then you add the fourth character, and so on.
This method does not allow you to build that lookup table in your brain. To copy at full speed, you must build the reflexes in order to achieve 90 percent accuracy. And that's what you're spending your time doing — building reflexes. Think of it as a parallel to perfecting a tennis swing or mastering a gymnastic routine; you're practicing until you get it right. The Koch method of building code proficiency character-by-character is similar to standard methods of teaching touch typing, another skill that must be reflexive.
…
While the Koch method is the fastest method of Morse training, speed alone is not its principal advantage. Its principal advantage, and a major difference from other methods, is that it provides you with constant positive reinforcement. This begins with your realization, after mastering the first two characters, that you can copy code at 15 or 20 wpm, because you just did it. After that, each new character mastered is further proof of your progress. Contrast that to slowly trying to build speed up from 4 or 5 wpm, then hitting the plateau at 10 wpm and seeing no progress for a long time. With the Koch method, frustration is at a minimum.
Constant testing is necessary to ensure that you maximize the effectiveness of the Koch method. You must copy on paper, so you can grade yourself. Remember, if you score 90 percent accuracy or better, add another character. If you score any less than that, try again. By constantly testing yourself on continuous copying of at least five minutes, you know exactly how you're doing and exactly when you should add another character. This results in the fastest progress possible.
…
As you proceed toward your goal, remember that some days are just going to be better than others and some characters will take longer to assimilate than others.
(Read the entire article: the Koch method).
Again, here's the PC software link: http://nw7us.us/g4fontrainer
And, here's a web-based way to learn Morse code.
Good luck! If you have questions, please share them – I'm @NW7US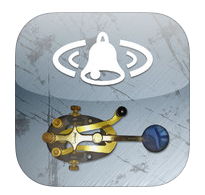 I recently came across this iPhone app that generates Morse Code ring tones called…wait for it…Morse Code Ringtone. I've used some other methods for generating Morse ring tones but I've found this one to be particularly easy to use. The app costs $1.99 so it is quite affordable.
Well, there is one thing that is kind of tricky: actually getting the ring tone onto your iPhone. It appears that Apple has not made this very easy for app programmers, so it is a little tricky to do. The method I found to work is 1) use the app to create the ring tone on the iPhone 2) email it to my computer 3) save it somewhere on the computer 4) import it into iTunes using "File" "Add File to Library". At this point, the ring tone should appear in iTunes and will be transferred to your iPhone the next time you sync.
After playing around with Morse Code tone and speed, I found that I really liked the sound of a 700 Hz tone sent at 30 wpm. My code speed is a somewhat reliable 15 wpm, so 30 wpm is well above my normal copy speed. Still, I like the sound of this quick burp of CW. I set up these short Morse bursts to indicate various messages:
CQ CQ  - default ring tone
TXT    - text message
VM     - voice mail
MAIL   - email message
You can play these ringtones by clicking on the name above, or do a right-click to download them to your PC. Windows Media Player can play these files, but it gave me an error when I tried it. I just clicked through and it worked fine.
But you should really get the app and create some ring tones of your own.
73, Bob K0NR
Episode #116 Audio (Listen now!):
Topics
Week-end Brushes with fame

HamQTH Author Wants Your Feedback
Search for Vanity Call Signs
What's New in Ubuntu 14.04 (Trusty Tahr)
Ubuntu 13.10 for Smart Phones (Ubuntu Touch)
More Topics
 List of small/medium/large ham radio projects
Fascinating tour of the space station    
Small Wonder Labs to go QRT
Announcements & Feedback
Mailing List

Adrian (2E0SDR)
Rusty (NM1K)
Robert (AD0BM)
Subscriptions

Bill A. (Monthly)
Bill H. (Monthly)
David L. (Yearly)
Gary U. (Monthly)
Jeremy H. (Monthly)
Scott P. (Monthly)
Robert H. (Yearly)
Outro

Thank you to our monthly and yearly subscribers.
Thank you to all of our listeners, live and quasi-live.
Please check out our website:  http://lhspodcast.info.
You can reach us at [email protected].  You can leave us voice mail at 1-909-LHS-SHOW (547-7469).
All hatemail can go to [email protected]
Please subscribe to the mailing list.  A link is on the Web site.
Go to CafePress and Printfection and buy some of our show merchandise.  Each purchase helps out the show.
Listen live every every other Tuesday at 8:00pm Central that would be Wednesday at 02:00z. Our recording schedule is on the Web site.
Music
 "The Soundtrack of Our Summer" by The League from the album The Soundtrack of Your Summer, courtesy of Jamendo.
 "Whore of Babylon" by Sons of Sin from the album Rebelations, courtesy of Jamendo.