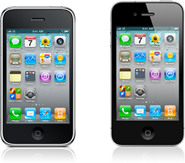 It is about time I updated one of my more popular posts about my favorite ham radio apps on the iPhone and IPad. As usual, I will focus on free or low cost (less than $5) apps that I am actively using. Some apps have just disappeared from iTunes and new ones have emerged. While this list is completely updated, it is still incomplete, because there are so many apps to choose from.
From the Simple Utility Category:
Ham I Am (Author: Storke Brothers, Cost: Free) A handy app that covers some basic amateur radio reference material (Phonetic alphabet, Q Signals, Ham Jargon, Morse Code, RST System, etc.) Although I find the name to be silly, I like the app!
Maidenhead Converter (Author: Donald Hays, Cost: Free) Handy app that displays your grid locator, uses maps and does lat/lon to grid locator conversions.
HamClock (Author: Ben Sinclair, Cost: $0.99) A simple app that displays UTC time and local time. This one reads out to the second.
There are quite a few good apps for looking up amateur radio callsigns:
CallBook (Author: Dog Park Software, Cost: $1.99) Simple ham radio callbook lookup with map display.

Call Sign Lookup (Author: Technivations, Cost: $0.99) Another simple ham radio callsign lookup with map display.
There are a few repeater directory apps out there and my favorite is:
RepeaterBook (Author: ZBM2 Software, Cost: Free) This app is tied to the RepeaterBook.com web site, works well and is usually up to date.
For a mobile logbook (and other tools):
HamLog (Author: Pignology, Cost: $0.99) This app is much more than a logbook because it has a bunch of handy tools including UTC Clock, Callsign Lookup, Prefix list, Band Plans, Grid Calculator, Solar Data, SOTA Watch, Q Signals and much more.
To track propagation reports, both HF and VHF:
WaveGuide (Author: Rockwell Schrock, Cost: $2.99) This is an excellent tool for determining HF and VHF propagation conditions at the touch of a finger.
If you are an EchoLink user, then you'll want this app:
EchoLink (Author: Synergenics, Cost: Free) The EchoLink app for the iPhone.
There are quite a few APRS apps out there. I tend to use this one because my needs are pretty simple….just track me, baby!
Ham Tracker (Author: Kram, Cost: $2.99) APRS app, works well, uses external maps such as Google and aprs.fi. "Share" feature allows you to send an SMS or email with your location information.
Satellite tracking is another useful app for a smartphone:
Space Station Lite (Author: Craig Vosburgh, Cost: Free) A free satellite tracking app for just the International Space Station. It has annoying ads but its free.
ProSat Satellite Tracker (Author: Craig Vosburgh, Cost: $9.99) This app is by the same author as ISS Lite, but is the full-featured "pro" version. Although it is a pricey compared to other apps, I recommend it.
For Summits On The Air (SOTA) activity, there are a few apps:
Pocket SOTA (Author: Pignology, Cost: $0.99) A good app for finding SOTA summits, checking spots and accessing other information.

SOTA Goat (Author: Rockwell Schrock, Cost: $4.99) This is a great app for SOTA activity. It works better when offline than Pocket SOTA (which often happens when you are activating a summit).
For ham radio license training, I like the HamRadioSchool.com apps. (OK, I am biased here as I contribute to that web site.)
HamRadioSchool Technician (Author: Peak Programming, Cost: $2.99) There are a lot of Technician practice exams out there but this is the best one, especially if you use the HamRadioSchool.com license book.

HamRadioSchool General (Author: Peak Programming, Cost: $2.99) This is the General class practice exam, especially good for use with the HamRadioSchool.com book.
Morse Code is always a fun area for software apps:
Morse-It (Author: Francis Bonnin, Cost: $0.99) This app decodes and sends Morse audio. There are fancier apps out there but this one does a lot for $1.
Well, that's my list. Any other suggestions?
– Bob K0NR
The post The Completely Updated Incomplete List of Ham Radio iPhone Apps appeared first on The KØNR Radio Site.
Bob Witte, KØNR, is a regular contributor to AmateurRadio.com and writes from Colorado, USA. Contact him at

[email protected]

.
5 Responses to "The Completely Updated Incomplete List of Ham Radio iPhone Apps"