My new SDRplay RSPdx software-defined radio receiver is live, via http://www.sdrspace.com/Version-3, using the SDR Console software (Version 3).
The receivers are online whenever I am not transmitting and when there are no local thunderstorms.
Antenna Port A is a wire antenna (100′), while Antenna Port B is a VHF/UHF discone. Both have an AM Broadcast band reject filter, reducing local AM Broadcast signals by about 30 to 40 dB. I need to use these because the very close KLIN transmitting tower is just miles away and those signals overwhelm the receiver. When I use the signal filters, the local AM Broadcasting signals no longer overwhelm the receiver.
Let me know what you think. Enjoy!
To use my receiver:
Install the latest version of SDR-Console which can be downloaded from https://www.sdr-radio.com/download
Install SDR Console according to the directions given. Once you have the software installed, you will want to add my server.
It takes a little to get familiar with the software, but there are online FAQs on how to begin.
My server is known as, '0 NW7US' — it will be online when I am not using my antenna systems for transmitting. It will be offline during thunderstorms, or during times when I must use the systems for transmitting.
Software-defined radio is a great way to hear all sorts of communications, from local AM broadcast stations, FM stations, VHF Air Traffic, to shortwave radio stations including amateur radio HF communications.
Thank you for watching, commenting, and most of all, for subscribing; please subscribe to my YouTube Channel: https://YouTube.com/NW7US Also, please click on the bell, to enable alerts so that when I post a new video, you will be notified. By subscribing, you will be kept in the loop for new videos and more.
Video:
73!
This past weekend (third full weekend in February, February 15-16, 2020) is the ARRL International CW Contest (ARRL DX CW link: http://www.arrl.org/arrl-dx ). This is interesting to my study of radio signal propagation as a columnist and as an amateur radio operator​ because of the contest objective: "To encourage W/VE stations to expand knowledge of DX propagation on the HF and MF bands…" This contest is a good way to get a feel for current propagation–though there are caveats.
Speaking of Morse code and the CW mode on our amateur bands: those of you using CW during contests, do you send by hand or by computer?  Do you copy the code by head, or do you use a computer for decoding?
In most contests like the ARRL DX CW contest, I copy by ear, and send mostly by rig keyer. If needed, I use a single paddle key with the Icom rig's internal keyer to answer unique questions and so on.
Below is a quick demo of using the internal Morse code keyer in my Icom IC-7610 transceiver.
V47T, in the Saint Kitts and Nevis Island in the Caribbean, is calling CQ TEST in the ARRL DX CW contest.
Using the programmable virtual buttons, in which I programmed my callsign, NW7US, and other info, I answer and make a complete contest QSO.
In activity like the Straight Key Century Club (SKCC – https://SKCCGroup.com) K3Y special event, it is all manual. I send my Morse code using a WWII Navy Flameproof Signal Key, and decode with my ears.  It is contextual for me.
How do you do contesting Morse code?  Bonus question: How do you do logging while doing contest operation?
73 es best dx = de NW7US dit dit
Here is video footage of the journey to Antarctic Bouvet Island, made by the 3Y0Z amateur ham radio team. This footage caught a few moments on the deck of M/V Betanzos.
As you can see in the last moments of this footage, the weather conditions contributed to the decision to abort the DXpedition, as it was far too dangerous to continue this expedition.
As reported by ARRL:
"Our captain has decided that it is in the best interest of safety and expediency to proceed directly to Capetown, South Africa, rather than Punta Arenas, Chile. We are now heading north to avoid the possibility of encountering ice. Currently, there is no ice in sight or on radar. In due time, we will head easterly toward Capetown. Our entire team is safe. Most are resting in their bunks and in good spirits. We will keep the amateur radio community and our families informed, as we continue our journey."

In a huge disappointment for the DX community and the members of the 3Y0Z Bouvet Island team, the DXpedition's leaders announced at 2000 UTC today (February 3) that a decision had been made to abort the DXpedition and head back to Chile.

"During the last 72 hours, we continued to experience the high winds, low clouds, fog and rough seas that have prevented helicopter operations since our arrival at Bouvet," said an announcement on the 3Y0Z Bouvet Island website. "No improvement was predicted in the weather forecast for the next 4 days. Then, last night, an issue developed in one of the ship's engines. This morning, the captain of the vessel declared it unsafe to continue with our project and aborted the DXpedition. We are now on our long voyage back to Punta Arenas. As you might imagine, the team is deeply disappointed, but safe. There is already talk about rescheduling the DXpedition."

Bouvet Island currently is the third most-wanted DXCC entity, behind Kosovo and North Korea. The 3Y0Z DXpedition, comprised of top operators with considerable DXpedition experience, has been in the planning stages for 2 years and had attracted contributions from clubs and individuals around the world.

A dependency of Norway, Bouvet is a subantarctic island in the South Atlantic. The last Bouvet activation was 3Y0E, during a scientific expedition over the winter of 2007-2008.
Video Author: Nodir Tursun Zade, EY8MM
This copy is used BY PERMISSION from EY8MM, given in writing on 23 February 2018
What is the proper (and most efficient) technique for creating Morse code by hand, using a manual Morse code key? Ham radio operators find Morse code (and the 'CW' mode, or 'Continuous Wave' keying mode) very useful, even though Morse code is no longer required as part of the licensing process. Morse code is highly effective in weak-signal radio work. And, preppers love Morse code because it is the most efficient way to communicate when there is a major disaster that could wipe out the communications infrastructure.
While this military film is antique, the vintage information is timeless, as the material is applicable to Morse code, even today.
More about Morse code, at my website: http://cw.hfradio.org
Thank you for watching, commenting, and most of all, for subscribing. By subscribing, you will be kept in the loop for new videos and more… my YouTube Channel: https://YouTube.com/NW7US
See my Video Playlist for related Morse code vidoes: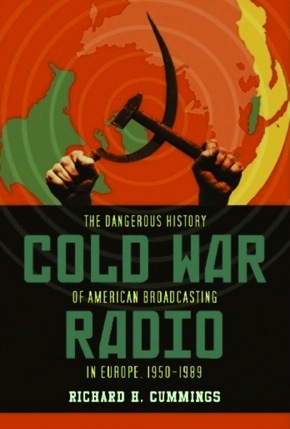 Shortwave radio has been a source for great sci-fi plots, spy intrigue novels, movies, and so on, since radio first became a "thing." But, what is the big deal, really? What is it that amateur radio operators listen to?
In this video, I share some of the types of signals one might hear on the high frequencies (also known as shortwave or HF bands). This is the first video in an on-going series introducing amateur radio to the interested hobbyist, prepper, and informed citizen.
I often am asked by preppers, makers, and other hobbyists, who've not yet been introduced to the world of amateur radio and shortwave radio: "Just what do you amateur radio operators hear, on the amateur radio shortwave bands?"
To begin answering that question, I've taken a few moments on video, to share from my perspective, a bit about this shortwave radio thing:
Link to video: https://youtu.be/pIVesUzNP2U — please share with your non-ham friends.
From my shortwave website:
Shortwave Radio Listening — listen to the World on a radio, wherever you might be. Shortwave Radio is similar to the local AM Broadcast Band on Mediumwave (MW) that you can hear on a regular "AM Radio" receiver, except that shortwave signals travel globally, depending on the time of day, time of year, and space weather conditions.

The International Shortwave Broadcasters transmit their signals in various bands of shortwave radio spectrum, found in the 2.3 MHz to 30.0 MHz range. You might think that you need expensive equipment to receive these international broadcasts, but you don't! Unlike new Satellite services, Shortwave Radio (which has been around since the beginning of the radio era) can work anywhere with very affordable radio equipment. All that you need to hear these signals from around the World is a radio which can receive frequencies in the shortwave bands. Such radios can be very affordable. Of course, you get what you pay for; if you find that this hobby sparks your interest, you might consider more advanced radio equipment. But you would be surprised by how much you can hear with entry-level shortwave receivers. (You'll see some of these radios on this page).

You do not need a special antenna, though the better the antenna used, the better you can hear weaker stations. You can use the telescopic antenna found on many of the portable shortwave radios now available. However, for reception of more exotic international broadcasts, you should attach a length of wire to your radio's antenna or antenna jack.
After living here in the new house since January, I haven't had a lot of chances to use the radios, even though I now have a room for my hobby (shared, of course with KD2CHE's sewing).  The shack has been piled with things to sort through, requiring some digging and re-arranging to get to the Atlas 210X.  A few days ago, I finally went through the pile and did some major organizing.  I now have a nice work surface, and all of the radios set up and working (including a recent flea-market find, a snazzy FRG-7).  Tonight after tuning around on 20 meters I answered a couple of calls.  The second call was from 9K2UU in Kuwait.  This contact is now my second-best distance since I got my license (about 6800 miles), and the best from home (the no 1 was Namibia from my 10 meter mobile here at the beach).  Barrak gave me a 5-7, and he got a 5-9 from me.  All of this with an old Atlas 210X, and a 35 foot end-fed sloper into a 9:1 UnUn.  I'm happy with that.
While many are talking about how Solar Cycle 24 is the weakest since the Maunder Minimum (the period starting in about 1645 and continuing to about 1715 when sunspots became exceedingly rare, as noted by solar observers of the time — see this Wiki entry), there are moments when activity on the Sun strongly increases, providing brief moments of excitement.
Here is a case in point, witnessed by the Solar Dynamics Observatory (SDO; see SDO Mission) on June 7, 2011, when the Sun unleashed a magnitude M2 (a medium-sized) solar flare with a spectacular coronal mass ejection (CME). The large cloud of particles mushroomed up and fell back down looking as if it covered an area almost half the solar surface.
SDO observed the flare's peak at 1:41 AM ET. SDO recorded these images in extreme ultraviolet light that show a very large eruption of cool gas. It is somewhat unique because at many places in the eruption there seems to be even cooler material — at temperatures less than 80,000 K.
This video uses the full-resolution 4096 x 4096 pixel images at a one minute time cadence to provide the highest quality, finest detail version possible.  The color is artificial, as the actual images are capturing Extreme Ultraviolet light.
It is interesting to compare the event in different wavelengths because they each see different temperatures of plasma.
Credit: NASA SDO / Goddard Space Flight Center
Video: http://g.nw7us.us/1aOjmgA – Massive Solar Eruption Close-up (2011-06-07 – NASA SDO)
Visit: SunSpotWatch.com