Posts Tagged 'communication'
There is a new book from a fellow Morse code amateur radio operator, Chris Rutkowski (NW6V), about "Learning, Living, and Loving Morse Code (in a Digital World)." NICE!

Title: "The CW Way of Life"
link: https://amzn.to/3Tm3KfD
Already, I think it rivals any other book on the topic, including "The Art and Skill of…," or, "The Zen of…"
It is not, however, meant to replace, but to augment, what is available. But, it is a complete guide, including a "work book" section (nearly half of the book?) on how to improve your skill. Really good stuff, but I'm only in one day.

73 de NW7US dit dit
https://nw7us.us

..
About a month ago, I asked,
"What is going on with you during this challenging situation?" and, "How do you use amateur radio, now that we are all stuck at home?  Are you using ham radio more, now?  Less?"
I am moved to say, "Thank you, to each of you who commented and even those who made a video response. I sure appreciate it!"
During that video blog (or, Vlog), back a month ago (link: Chat From a Quarantined Software Engineer – Welfare Check!), I mentioned my need for dental surgery. 
I did have to have the tooth removed.  It was completely split down the middle (top to bottom), down to the root.  There was no justifiable way to save the tooth. 
I now am missing two bottom back-most teeth, and one bottom, back-most tooth.  I can report that I have healed up nicely.  I am starting to enjoy a hamburger or two.
Through all of this, I've still been working. Also, I've been involved with a LOT more ham radio–especially with Morse code activities.
How has the last month treated you?  After watching this new video (below), please leave a comment or two, or three; let hear from you, okay?
More than anything, please leave a comment to let me know how you are doing.  I hope to hear from you.
Here's the video:
73 de NW7US dit dit
Some of you wanted to see the complete version, uncut, of this video in which I discuss the differences between CB and the Amateur Radio Service.  This is in response to the recent episode in which the NCIS writers missed a great opportunity to discover the vibrant reality of the current amateur radio service in the United States of America.
The previous version of the video was prematurely cut short by just over three minutes.  This version includes that ending.  I also remove some of the low-end rumblings from the vehicle.  This version should sound a little bit less annoying.  Hopefully, the quality of the video is sharper, as well.  This version was edited by Adobe Premiere CC 2017.
I appreciate the many comments, views, and shares.  Please subscribe, too!
73 from Omaha!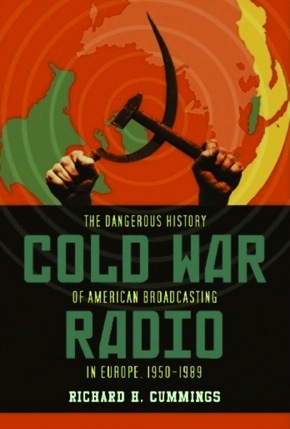 Shortwave radio has been a source for great sci-fi plots, spy intrigue novels, movies, and so on, since radio first became a "thing." But, what is the big deal, really? What is it that amateur radio operators listen to?
In this video, I share some of the types of signals one might hear on the high frequencies (also known as shortwave or HF bands). This is the first video in an on-going series introducing amateur radio to the interested hobbyist, prepper, and informed citizen.
I often am asked by preppers, makers, and other hobbyists, who've not yet been introduced to the world of amateur radio and shortwave radio: "Just what do you amateur radio operators hear, on the amateur radio shortwave bands?"
To begin answering that question, I've taken a few moments on video, to share from my perspective, a bit about this shortwave radio thing:
Link to video: https://youtu.be/pIVesUzNP2U — please share with your non-ham friends.
From my shortwave website:
Shortwave Radio Listening — listen to the World on a radio, wherever you might be. Shortwave Radio is similar to the local AM Broadcast Band on Mediumwave (MW) that you can hear on a regular "AM Radio" receiver, except that shortwave signals travel globally, depending on the time of day, time of year, and space weather conditions.

The International Shortwave Broadcasters transmit their signals in various bands of shortwave radio spectrum, found in the 2.3 MHz to 30.0 MHz range. You might think that you need expensive equipment to receive these international broadcasts, but you don't! Unlike new Satellite services, Shortwave Radio (which has been around since the beginning of the radio era) can work anywhere with very affordable radio equipment. All that you need to hear these signals from around the World is a radio which can receive frequencies in the shortwave bands. Such radios can be very affordable. Of course, you get what you pay for; if you find that this hobby sparks your interest, you might consider more advanced radio equipment. But you would be surprised by how much you can hear with entry-level shortwave receivers. (You'll see some of these radios on this page).

You do not need a special antenna, though the better the antenna used, the better you can hear weaker stations. You can use the telescopic antenna found on many of the portable shortwave radios now available. However, for reception of more exotic international broadcasts, you should attach a length of wire to your radio's antenna or antenna jack.
Episode #118 Audio (Listen now!):
Brief Topics
Tuxmachines Tentatively Sold to Techrights
Raspberry Pi Exceeds Sales Expecations
Russ, K5TUX, No Longer 10M Virgin
Main Topics
HAMRADIONOW.tv – Gary Pearce KN4AQ

Episode 104: Be Prepared (Be Very Prepared)
Watch the episode on the http://www.HamRadioNow.tv web page
HamRadioNow  has episodes on many topics of interest to Hams & non-Hams alike:   From Amsat to Field Day to community service, etc…
Scientists predict sun's magnetic field is about to flip
Announcements & Feedback
E-mail exchange with Mike N2HTT
Donations and Subscriptions

Thomas H. (Very generious donation)
Richard G. (Yearly)
Gary U. (Monthly)
Jim N. (Monthly)
Bill H. (Monthly)
Bill A. (Monthly)
Scott P. (Monthly)
Social Media Roundup
Google+
Twitter

73s @73s
Ken KKØHF @RadioGeek
Rugby LUG
Latest Digitals @LatestDigitals
HamRadioForever @HamRadioForever
David L. KK4WW @Apple1computer
Glenn @KD5HCL
Jason B. KY9J @jasonbegley
RUSSELL – M3LCZ @m3lcz
Jeffrey B. NT1K @itsBail
Norman P. CVWOC @CVWOC
Andy H. K5PO @K5PO
Todd S. @wm8c
Phil H. @k4ne
Kevin T. @N5PRE
Trent f. @N4DTF
Greg W. @k4hsm
Jeff P. @ke4ole1
Jeff D. @ke9v
Marco b. @iw2iga
Mike M. @n5jky
David L. M0IBC
Tim P. @KG8OC
Eltje  aka Drs. C @PA3CEE
Chuck M. N9KY @deN9KY
Steve C. @K4DXV
Danny P. @NG9R
Rob  W. @RobM_TMA
Pete D. @RadioN3FNE
Stephen H. @g8ebm
Mitch @KF5OEF
William S. @NE4RD
Thomas D.  @TomDavis_KF5GBL
Craig V.@KB3SBI
N8VSI – Scott P.  @N8VSI
Jon @N5JLD
Mike R.  @badtoyz
Outro
Please check out our website:  http://lhspodcast.info.
Become  an ambassador!  Visit the Web site for upcoming events and information  how you can represent Linux in the Ham Shack at a nearby Linux con or  hamfest.
You can e-mail us at [email protected] or leave a voice mail at 1-909-LHS-SHOW (547-7469).
All hate mail is routed to Harrison at [email protected].
Please subscribe to the mailing list.  A link is on the Web site.
Go  to CafePress and Printfection and buy some of our show merchandise.   Each purchase helps out the show.  You can also help the show by  clicking on the sponsored ads in the right-hand column of the homepage.
Listen  live every every other Tuesday at 8:00pm Central time, or Wednesday at  0200z.  Our recording schedule and countdown timer to the next episode  is on the Web site.
Thank you to all of our listeners, live and quasi-live.
Music
"Fluoride" by Brad Sucks from the album Guess Who's a Mess, courtesy of Jamendo.

Released January, 2013.
Track length 3:42
"Locked In" by Fresh Body Shop from the album Make This End, courtesy of Jamendo.

Song released July, 2007
Track length 3:42
While many are talking about how Solar Cycle 24 is the weakest since the Maunder Minimum (the period starting in about 1645 and continuing to about 1715 when sunspots became exceedingly rare, as noted by solar observers of the time — see this Wiki entry), there are moments when activity on the Sun strongly increases, providing brief moments of excitement.
Here is a case in point, witnessed by the Solar Dynamics Observatory (SDO; see SDO Mission) on June 7, 2011, when the Sun unleashed a magnitude M2 (a medium-sized) solar flare with a spectacular coronal mass ejection (CME). The large cloud of particles mushroomed up and fell back down looking as if it covered an area almost half the solar surface.
SDO observed the flare's peak at 1:41 AM ET. SDO recorded these images in extreme ultraviolet light that show a very large eruption of cool gas. It is somewhat unique because at many places in the eruption there seems to be even cooler material — at temperatures less than 80,000 K.
This video uses the full-resolution 4096 x 4096 pixel images at a one minute time cadence to provide the highest quality, finest detail version possible.  The color is artificial, as the actual images are capturing Extreme Ultraviolet light.
It is interesting to compare the event in different wavelengths because they each see different temperatures of plasma.
Credit: NASA SDO / Goddard Space Flight Center
Video: http://g.nw7us.us/1aOjmgA – Massive Solar Eruption Close-up (2011-06-07 – NASA SDO)
Visit: SunSpotWatch.com
Hello, friends! Episode #118 of Linux in the Ham Shack is ready for your immediate consumption. Lots of ham radio and Linux related news in this episode, including discussion of Ham Radio Now, the sun's magnetosphere, digital contacts on 28MHz, Linux Mint, Linux news aggregation sites and more. Sit back in your easy chair, put on your headphones, and enjoy a sweet slice of podcast nirvana. Until next time...
73 de The LHS Guys