Join us each Tuesday night at 8:00 CDT, 0100 UTC for the weekly AmateurLogic 'Sound Check' Net.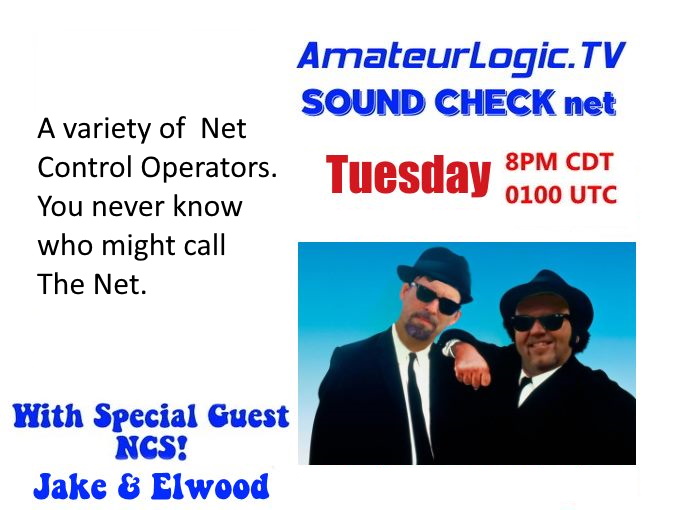 That one is unlike your usual nets. It's a fun and very well connected net. Just pick a mode…
RF
W5PPB Repeaters
145.45 – 77 Hz tone – Sharon, MS
145.39 – 77 Hz tone – Pelahatchie, MS
Echolink
W5PPB-R – Node 39154
K8JTK-R – Node 233196
N8PC-R – Node 275408
D-Star
DCS 983A
DMR Brandmeister
TG 31983
TG 314651
YSF
K8JTK 17374
Wires-X
Room 40680
Allstar
45743
50394
NXDN
TG 31983
P25
TG 31983
Hamshack Hotline
94026 *99=PTT #=Receive
Listen at www.live.amateurlogic.tv
Or try more than one mode. Some participants check in using several modes. The current record is 5 modes.
Join in the fun this week!
Note: some modes subject to change.
George Thomas, W5JDX, is co-host of AmateurLogic.TV, an original amateur radio video program hosted by George Thomas (W5JDX), Tommy Martin (N5ZNO), Peter Berrett (VK3PB), and Emile Diodene (KE5QKR). Contact him at

[email protected]

.
One Response to "Weekly AmateurLogic 'Sound Check' Nets"