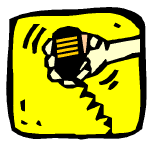 This weekend is the ARRL June QSO Party (also known as The June VHF Contest). It is a great opportunity to get on the air and try out the VHF bands. In particular, 6 Meters usually has some fun sporadic-e propagation during the contest. It is a blast when that band comes alive with signals from across North America.
For complete info see: http://www.arrl.org/june-vhf-qso-party
I am going to operate from our cabin near Trout Creek Pass (DM78), focusing on 6 Meters and 2 Meters.
Check out this article that I wrote on how to work a VHF contest:
http://www.k0nr.com/rwitte/vhf_contest.html
Most of the activity will be on SSB, calling frequencies are:  50.125 MHz, 144.200 MHz, 432.100 MHz, all USB
On FM, try these frequencies:  146.55 MHz, 223.5 MHz, 446.0 MHz
Get up off the couch and have some radio fun this weekend!
73, Bob K0NR
Bob Witte, KØNR, is a regular contributor to AmateurRadio.com and writes from Colorado, USA. Contact him at

[email protected]

.
3 Responses to "Gear Up for the June VHF Contest!"