I'd like to pass along a tip that has taken me about 25 years of ham radio experience to figure out. I've owned many different models of handheld FM transceivers through the years and have always just used the standard "wall wart" charger to charge the batteries.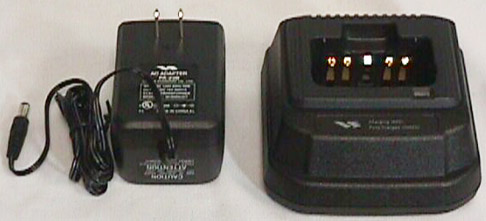 Recently, I decided to "splurge" and get desktop chargers for the pair of FT-60′s that inhabit our two-ham household. I never realized how handy the drop-in style charger could be until I had one…the HT is always sitting there ready to go. Most of these drop-in chargers are rapid chargers that sense the battery condition — charging them quickly but also dropping back to a trickle charge once they are full.
Since then, I've made it a point to always pick up a desktop charger with a new HT. Yes, it does cost $60 to 75 extra but it is well worth the convenience.
73, Bob K0NR
Bob Witte, KØNR, is a regular contributor to AmateurRadio.com and writes from Colorado, USA. Contact him at

[email protected]

.