We are celebrating the 8th Anniversary of AmateurLogic.TV with a great mobile giveaway. Come register to win an Icom IC-7100 HF/VHF/UHF/DSTAR Radio with touchscreen. You are going to need antennas with that so we've teamed up with GigaParts and Diamond. The winner will receive a Diamond NR770HA VHF/UHF antenna and a great Diamond SD330 HF Screwdriver Antenna. Of course you will probably want an auto tuner too so GigaParts is throwing in a Turbo Tuner II. And the winner gets to choose any two antenna mounts from MFJ Enterprises.
It's the ultimate mobile setup and someone is going to be very happy for Christmas this year.
Visit www.amateurlogic.tv/contest for details. The contest is opened to licensed amateurs in the United States and Canada.
Visit www.amateurlogic.tv/contest for details.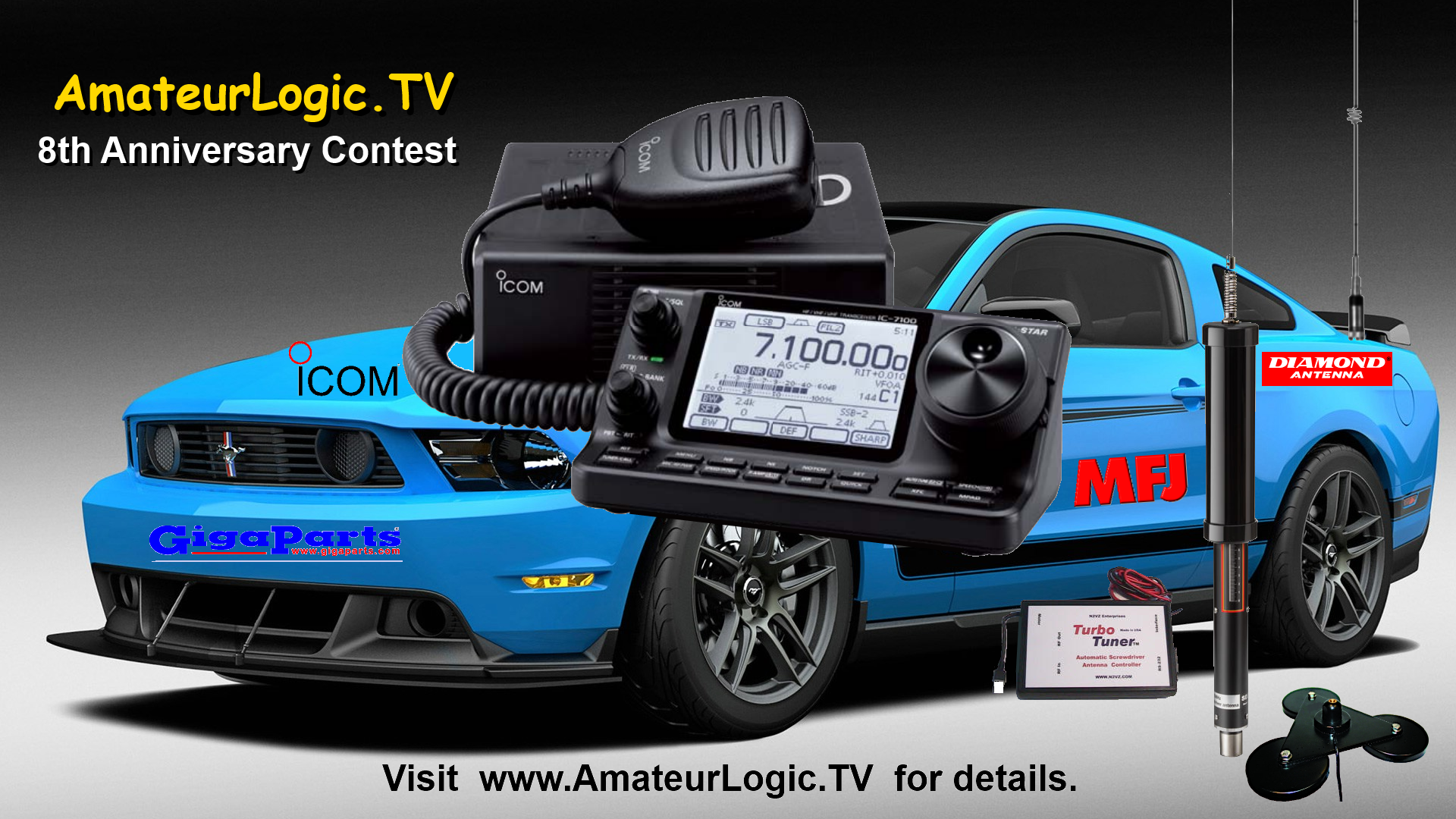 NOTE: The contest is now closed.
George Thomas, W5JDX, is co-host of AmateurLogic.TV, an original amateur radio video program hosted by George Thomas (W5JDX), Tommy Martin (N5ZNO), Peter Berrett (VK3PB), and Emile Diodene (KE5QKR). Contact him at

[email protected]

.
2 Responses to "AmateurLogic 8th Anniversary Contest"