What a relief to hike again. It warmed up to 45F today and I hit the trail. Down to the Pemigewasset River where I worked Spain, Poland, Norway, Germany and Greece.
I walked about a mile on the access road to the river along the snowmobile trail. Weeks Brook is still frozen. Soon it will be rushing with the spring melt.
Right in front of Shaw Cove is a sharp curve in the road. There's a row of tall pine trees directly exposed to the southern sun. Even though two feet of snow covers the ground in most places, there is a bare patch at the base of these trees. I set up the KX3 at 5 watts with a 33 foot wire up to one of the pine branches. I spread a plastic bag on the ground to sit on.
I started out on 17 meters and heard Christian, LI8OM in Norway. He gave me a 449 and he was 599. This is not an ideal spot for propagation because there is a steep hill directly to the east… toward Europe. So I never expect strong reports here… but it was 55F in the sun and one of the few spots available to operate at this time of year.
Next, I exchanged reports with Serge DL1DGS in Germany. He gave me a 559 and I was pleased to work him again after a long time.
Shaw Cove is directly across from where I sat… and farther… the main flow of the Pemi. Both are frozen and probably won't break up for a few weeks.
Now I switched to 12 meters and made three quick contacts with SZ7SER, a radio club in Greece followed by DL5LYM in Germany and SP7ASZ, Andy in Poland.
For a final contact I went to 10 meters and worked Oscar, EA1DR in Spain. I'd only operated for 15 minutes, but made six nice contacts. I packed up for the return hike up the hill.
This has been one of the coldest, snowiest and longest winters for several decades. One warm day is all it takes to raise my hopes for spring and summer adventures to come.
Jim Cluett, W1PID, is a regular contributor to AmateurRadio.com and writes from New Hampshire, USA. Contact him at

[email protected]

.
Saturday is always a busy day for me. Hardly any time for radio. But I tried JT9 on 10 meter; the first station I heard was PY5EJ. I called him with 5 watts and he replied to me. I was hard because I had a lot of QRM of strong European stations. I moved up a little higher, so we could finish the QSO.
Paul Stam, PC4T, is a regular contributor to AmateurRadio.com and writes from the Netherlands. Contact him at

[email protected]

.
My question ....... how did he know?
QRPTTF Saturday May 3, 2014
A "heads up" announcement.
Due to concerns about the "Polar Vortex" still being around in April in some areas, both privately and on QRP-L, I have decided to move QRPTTF this year up two weeks to:
SATURDAY, MAY 3, 2014 1200-2359 UTC.
Hopefully, this will bring warmer weather to most of you. Following weekends are Mother's Day and some RTTY, etc. contests. Turns out, a good weekend for some great opportunities for some special QRP DX contacts. That weekend is the 10-10 contest, which normally attracts many DX stations on the "wet noodle" band. Also, it is the SOTA International Day, which puts plenty of EU DX stations on the air, many running QRP. SOTA in Europe has already been alerted to participate in QRPTTF as well, as they have in the past.
I will ensure our exchange is compatible with these two DX events to avoid any lengthy discussions. This information has already been submitted to Hornucopia (WA7BNM) Contest site and the ARRL for their Contest Calendar.
Frankly, I haven't even come up with a theme or the rules yet. But will soon. With the uncertain weather and predictions of late snows in some areas, nothing exotic to cause any hardships. If you have an idea or two, please let me know.
Mostly, since May 3 is moving it "up" more than most would expect, I wanted to get the word out ASAP.I don't know how much this will help us out here in the west (MDT and PDT), but it should really allow those in the CDT and EDT time zones to work some good EU DX, and hopefully give you a few new countries.
Rules will be posted in the usual place: http://www.zianet.com/qrp/
I hope everyone will find this change agreeable, and at least a bit warmer.
72, Paul NA5N
Thankls Paul, but you really didn't have to do this on my account! (grin!)
72 de Larry W2LJ
QRP - When you care to send the very least!
Larry Makoski, W2LJ, is a regular contributor to AmateurRadio.com and writes from New Jersey, USA. Contact him at

[email protected]

.
Over at Make, they've posted an interesting project showing you how to convert your $35 Raspberry Pi into a wide coverage FM transmitter.
This simple hack turns your Raspberry Pi into a powerful FM transmitter! It has enough range to cover your home, DIY drive-in movie, a high school ball game, or even a bike parade (depending on the stragglers).
The hack, called PiFM, uses hardware meant to generate spread spectrum clock signals and outputs them as RF energy on the Raspberry Pi's GPIO (general purpose input/output) pins. The original creators report getting a range of 50m through heavy walls and multiple rooms.
Luckily, they include this helpful warning:
The Raspberry Pi's broadcast frequency can range between 1Mhz and 250Mhz, which may interfere with government bands. We advise that you limit your transmissions to the standard FM band of 87.5MHz–108.0MHz (see Step 3) and always choose a frequency that's not already in use, to avoid interference with licensed broadcasters.
Good advice, don't you think? :-/
Matt, W1MST, is the editor of AmateurRadio.com.
One of the things I try to do is monitor the National Simplex Calling Frequency for 2 meter FM: 146.52 MHz, especially when mobile. It is fun to see who might show up on 2m simplex: SOTA operators, hikers, mobile stations, campers, etc. See these two posts on operating ideas: A Simple Wilderness Protocol: 146.52 MHz and The Use of 146.52 MHz.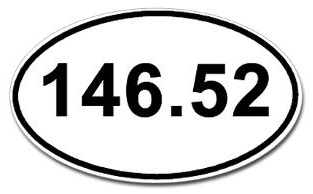 It is also fun to say hello to another ham when you pass them on the highway. While you may see their call letter license plates or notice their mobile antenna, you may not know what frequency they are monitoring. The Noise Blankers Radio Club has solved this problem — just put this sticker on your vehicle.
After poking around cafepress.com, I found some additional options for indicating your radio frequency:
The 2meter SSB calling frequency: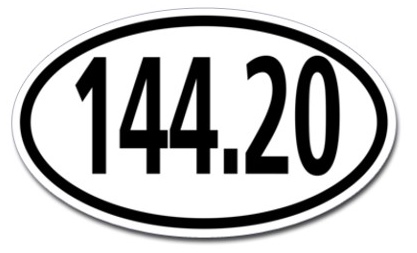 The APRS frequency: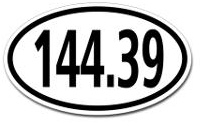 And there's this magnet for your refrigerator: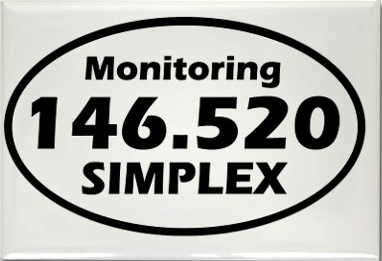 If you don't like any of these, cafepress.com makes it easy to create your own. Go for it!
73, Bob K0NR
Bob Witte, KØNR, is a regular contributor to AmateurRadio.com and writes from Colorado, USA. Contact him at

[email protected]

.
Behold the new Wouxun KG-UV8D. While rumors of an upgraded Wouxun HT have been out for awhile, we have received confirmation from several sources that the KG-UV8D 144/440 version will be available in the United States in late March, 2014. Though no vendor would confirm specific pricing, one source indicated that it will have a street price of less than $150.
According to Wouxun, features will include a large color screen, true dual receive, full-duplex operation (ham sats!) with cross-band repeat, and FCC Part 90 approval (FCC ID: WVTWOUXUN07). Wouxun has yet to publish full specs on their website.
Based on the wild success of the previous Wouxun models, I suspect this radio will sell briskly (especially at the sub-$150 price point). I do hope that Wouxun has addressed the loss of programming issue seen occasionally in some of the earlier versions.
As soon as we get our hands on one, we'll provide you with a more thorough review of its features. I suspect we'll also see great reviews from Brick and Jason KC5HWB. It looks like a fun little radio.
Update:
Brick has posted on his blog that BuyTwoWayRadios.com will be selling the KG-UV8D for $139.99 (with free  shipping) and will be taking pre-orders beginning Tuesday.
Matt, W1MST, is the editor of AmateurRadio.com.
Looking for something to do Friday night? We will be conducting another live stream test while we shoot episode 64 of AmateurLogic.TV.
Streaming begins at 7:00 PM CST Friday, March 7th.
You can watch it here:
NOTE: This show went great. Thanks to all who watched live and participated in the chat room. Look for it to be posted around Wednesday March 12th.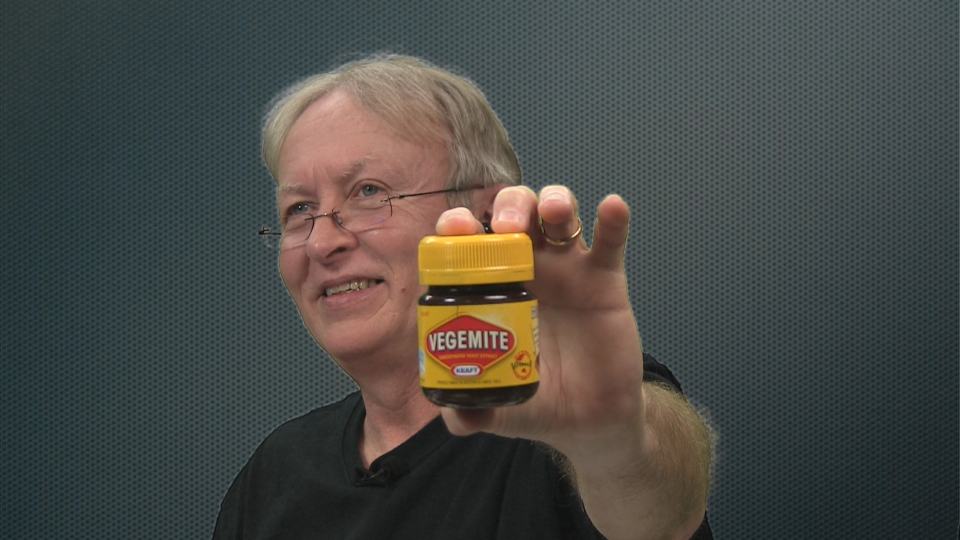 George Thomas, W5JDX, is co-host of AmateurLogic.TV, an original amateur radio video program hosted by George Thomas (W5JDX), Tommy Martin (N5ZNO), Peter Berrett (VK3PB), and Emile Diodene (KE5QKR). Contact him at

[email protected]

.
200 tiny 70 CM satellites to be orbited in one launch this month
ARRL requests member comments on digital High Frequency operations
IARU announces the theme for Amateur Radio Day 2014
FCC issues some stiff fines for broadcast o commercial with EAS tones
Oregon ARES group donates a ham station to a mobile response clinic
US ham is honored for expanding the SOTA program to this nation
Bill Pasternak, WA6ITF, is the co-founder and producer of Amateur Radio Newsline. Contact him at

[email protected]

.
First I received only PA4PS. He must have a good antenna I suppose. Suddenly propagation was very good. VK6XLR was rolling in with 10 watts (40dB) with report -20 dB. In return he reported me with -23 dB. Almost a QSO. Hi. Today I am using WSPRX-2 see what the results are today.
Paul Stam, PC4T, is a regular contributor to AmateurRadio.com and writes from the Netherlands. Contact him at

[email protected]

.
10 meter WSPR today. A lot of Es short skip from Europe as well. New DXCC was Paraguay (ZP5BAB).
Paul Stam, PC4T, is a regular contributor to AmateurRadio.com and writes from the Netherlands. Contact him at

[email protected]

.