In this video, I expound on another point of view regarding the ARRL petition to the FCC. The petition requests an expansion of operating privileges of Technician-class operators in the USA. The ARRL believes that giving broader shortwave access, using digital communications, to Technicians, will better entice the Techs to upgrade to General or Amateur Extra. In this video, I discuss this a bit.
If you are wondering why I've made a few videos about this topic, when the topic has been the hot item on many forums already, I believe that the drama will not cease until well after the FCC makes a decision, because this is a relevant topic, and one that has a significant impact on the amateur radio community at large. It is not a trivial conversation about which type of coax is best suited for Arctic field activity.
After some replies came from various viewers, I clarify my point. I stand corrected.
I failed to mention that there are a limited few slices of VOICE (SSB) spectrum on HF that the petition seeks for the Tech licensee. The ARRL states, "ARRL has asked the FCC to expand HF privileges for Technician licensees to include limited phone privileges on 75, 40, and 15 meters, plus RTTY and digital mode privileges on 80, 40, 15, and 10 meters."
More specifically, "ARRL proposes to provide Technician licensees, present and future, with phone privileges at 3.900 to 4.000 MHz, 7.225 to 7.300 MHz, and 21.350 to 21.450 MHz, plus RTTY and digital privileges in current Technician allocations on 80, 40, 15, and 10 meters. The ARRL petition points out the explosion in popularity of various digital modes over the past 2 decades. Under the ARRL plan, the maximum HF power level for Technician operators would remain at 200 W PEP. The few remaining Novice licensees would gain no new privileges under the League's proposal." Reference: http://www.arrl.org/news/arrl-requests-expanded-hf-privileges-for-technician-licensees
My point holds: give some reason to desire to upgrade to a higher class. Do this by granting HF operations on lower bands (lower in frequency than 10 Meters), with more than a CW-only privilege.
If a tech can only use CW on 80m, but doesn't know CW, then it is likely she won't ever try making contacts on 80m. Hence, no exposure to the magic of 80-meter DX. If, however, the Tech can dabble with digital or limited SSB, on 80m, then she gets a real, practical exposure to the magic, and may well upgrade. Why do you think a General, who has limits, would ever upgrade? What am I missing here?
The following video expands this idea:

The truth is, I see a strong argument for just ONE license, permanent. Or a temporary entry-level training ticket, then the permanent. But, that would make us like some other countries. That can't be good.
The original video to which this new video continues is here:

Some viewers are asking me why I am making a video while driving. They try to convince me that talking while driving is too distracting. My answer is here:

73 de NW7US
I have my opinion on ARRL asking FCC to grant more HF privileges to Technician-class licensees.
I verbalize them in this video:
After you hear my comments, please leave your comments.
Thanks, 73 de NW7US dit dit
Some of you wanted to see the complete version, uncut, of this video in which I discuss the differences between CB and the Amateur Radio Service.  This is in response to the recent episode in which the NCIS writers missed a great opportunity to discover the vibrant reality of the current amateur radio service in the United States of America.
The previous version of the video was prematurely cut short by just over three minutes.  This version includes that ending.  I also remove some of the low-end rumblings from the vehicle.  This version should sound a little bit less annoying.  Hopefully, the quality of the video is sharper, as well.  This version was edited by Adobe Premiere CC 2017.
I appreciate the many comments, views, and shares.  Please subscribe, too!
73 from Omaha!
EDIT: Please view the NEW article, in which the FULL VERSION of this video exists.
I've been reading some of the chatter regarding the NCIS episode in which they incorrectly portray the amateur radio service. I thought I would make a video (vlog) and express my thoughts.
I use my new headset mic to make the video. If you have a few moments, please check it out, and let me know how the mic sounds.
Of course, share your thoughts on the NCIS thing… thanks!
Yes, the video gets prematurely cut off.  The editing software on my cell phone chopped off the ending, and I did not realize it until after it posted the video.  I'll record a follow-up video that includes the ending thoughts, but in a new vlog edition.
Cheers and 73 de NW7US
..
Come spend some time with me in this ride-along video blog episode, the first in a series that I am doing to help you begin your journey into the amateur radio hobby. This video is an experiment in that I am trying out this format as a type of "chat" in which I share my thoughts and experiences regarding the ham radio hobby, and how you might start out exploring the hobby.
Regarding the experiment: I have tried to edit the sound to reduce the road noise. Please comment on the noise level, and how well you can hear me talking about the topic. Should I ditch the ride-along format? Comments directly on the YouTube channel are better if you leave a comment on the actual video as displayed on my YouTube channel.
..
73 de NW7US
..
What is an amateur radio repeater and how do they work?
In this video, with a non-amateur-radio viewer in mind, I chat about the very basic concepts of a repeater.  This is a vlog (video blog) entry on my video channel, and it is shot in a relaxed, "ride along with me" format. Feel free to share this short overview with those who might be interested in our hobby.  There are more of these sorts of ridealongs coming.
Thank you for watching, and for sharing…
..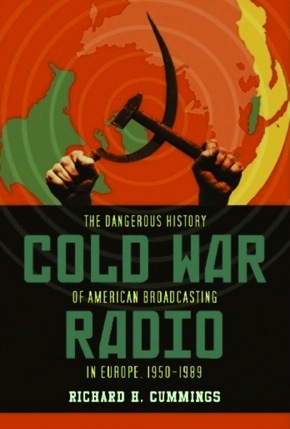 Shortwave radio has been a source for great sci-fi plots, spy intrigue novels, movies, and so on, since radio first became a "thing." But, what is the big deal, really? What is it that amateur radio operators listen to?
In this video, I share some of the types of signals one might hear on the high frequencies (also known as shortwave or HF bands). This is the first video in an on-going series introducing amateur radio to the interested hobbyist, prepper, and informed citizen.
I often am asked by preppers, makers, and other hobbyists, who've not yet been introduced to the world of amateur radio and shortwave radio: "Just what do you amateur radio operators hear, on the amateur radio shortwave bands?"
To begin answering that question, I've taken a few moments on video, to share from my perspective, a bit about this shortwave radio thing:
Link to video: https://youtu.be/pIVesUzNP2U — please share with your non-ham friends.
From my shortwave website:
Shortwave Radio Listening — listen to the World on a radio, wherever you might be. Shortwave Radio is similar to the local AM Broadcast Band on Mediumwave (MW) that you can hear on a regular "AM Radio" receiver, except that shortwave signals travel globally, depending on the time of day, time of year, and space weather conditions.

The International Shortwave Broadcasters transmit their signals in various bands of shortwave radio spectrum, found in the 2.3 MHz to 30.0 MHz range. You might think that you need expensive equipment to receive these international broadcasts, but you don't! Unlike new Satellite services, Shortwave Radio (which has been around since the beginning of the radio era) can work anywhere with very affordable radio equipment. All that you need to hear these signals from around the World is a radio which can receive frequencies in the shortwave bands. Such radios can be very affordable. Of course, you get what you pay for; if you find that this hobby sparks your interest, you might consider more advanced radio equipment. But you would be surprised by how much you can hear with entry-level shortwave receivers. (You'll see some of these radios on this page).

You do not need a special antenna, though the better the antenna used, the better you can hear weaker stations. You can use the telescopic antenna found on many of the portable shortwave radios now available. However, for reception of more exotic international broadcasts, you should attach a length of wire to your radio's antenna or antenna jack.