Have you ever wanted to be in a movie? Or maybe on TV? Well while you can make your own movie and you could be on a TV, you probably won't be on commercial TV. However you can be on Amateur TV.
In this episode I talk with Tom O'Hara, W6ORG. Tom has been a ham for a while and had a successful ATV business for  over 50 years!! He retired and shut his business down at the end of 2014, but that hasn't stopped him from working with Amateur TV!
Listen to this episode to find out more about Amateur TV and about Tom:
This old WWII military training video is still useful regarding Morse code:
This is an antique United States Navy Training Film from 1943/1944, in which proper hand-sending of Morse code is demonstrated. The film covers some basic principles and mechanics of manual keying of the International Morse code, as used during WWII.
Amateur (Ham) radio operators find Morse code (and the 'CW' mode, or 'Continuous Wave' keying mode) very useful, even though Morse code is no longer required as part of the licensing process. Morse code is highly effective in weak-signal radio work. And, preppers love Morse code because it is the most efficient way to communicate when there is a major disaster that could wipe out the communications infrastructure.
While this military film is antique, the vintage information is timeless, as the material is applicable to Morse code, even today.
There's more about Morse code, at my website: http://cw.hfradio.org
For additional joy, here are a few of old films regarding Morse code:
Morse Code – Principles and Basic Techniques (US Army Signal)
(Learn to Send Perfect Morse Code by Hand – Vintage Training Film (Ham Radio / CW))

Vintage 1944 Radio Operator Training: How to Send Morse Code (CW) by Hand

This one is a pretty cool film:
1939 Film: New Zealand Shortwave Communications; Morse code (CW)

I've also created a play list, and most of the videos are still online. Once and a while something changes and I have to update the list. Here is the list:
Original Title: TECHNIQUE OF HAND SENDING, by Department of Defense, Published 1944
Usage CC0 1.0 Universal
TECHNIQUE OF HAND SENDING
PIN 23735 1944
IMPORTANT PARTS OF THE TRANSMITTER, TENSION SPRING, ADJUSTING CONTACTS, ADJUSTING SPRINGS. ELEMENTS OF MORSE CODE, TIMING, AND PARTS OF BODY THAT FUNCTION WHEN TRANSMITTING CODE. IMPORTANCE OF CORRECT POSITION AND OPERATION.
Producer Department of Defense
Enjoy!
Come spend some time with me in this ride-along video blog episode, the first in a series that I am doing to help you begin your journey into the amateur radio hobby. This video is an experiment in that I am trying out this format as a type of "chat" in which I share my thoughts and experiences regarding the ham radio hobby, and how you might start out exploring the hobby.
Regarding the experiment: I have tried to edit the sound to reduce the road noise. Please comment on the noise level, and how well you can hear me talking about the topic. Should I ditch the ride-along format? Comments directly on the YouTube channel are better if you leave a comment on the actual video as displayed on my YouTube channel.
..
73 de NW7US
..
What is an amateur radio repeater and how do they work?
In this video, with a non-amateur-radio viewer in mind, I chat about the very basic concepts of a repeater.  This is a vlog (video blog) entry on my video channel, and it is shot in a relaxed, "ride along with me" format. Feel free to share this short overview with those who might be interested in our hobby.  There are more of these sorts of ridealongs coming.
Thank you for watching, and for sharing…
..
It is hard to believe that June is almost over and Independence day will be here in less that ten days! It is time for that long weekend off, where families and friends get together to have a bar-b-que and "party" together. While celebrating the day is good, celebrating the week is even better, and that is exactly what we talk about in this interview.
This special event started back in 2009 and has grown every year since. Operators from each of the original 13 colonies will be on the air from Jul 1 through Jul 7 at different times. You can be part of this special event by making contact with any or all of the 13 colony stations or the two bonus stations.
Check out the show notes and listen to the episode for more information
I need your help!
Come meet me on the shortwave (HF) ham bands for the Morse code (CW mode) special event, the Straight Key Century Club (SKCC) celebration, with special callsign, K3Y. During the shifts (time slots) listed below, I am the control operator as K3Y/0.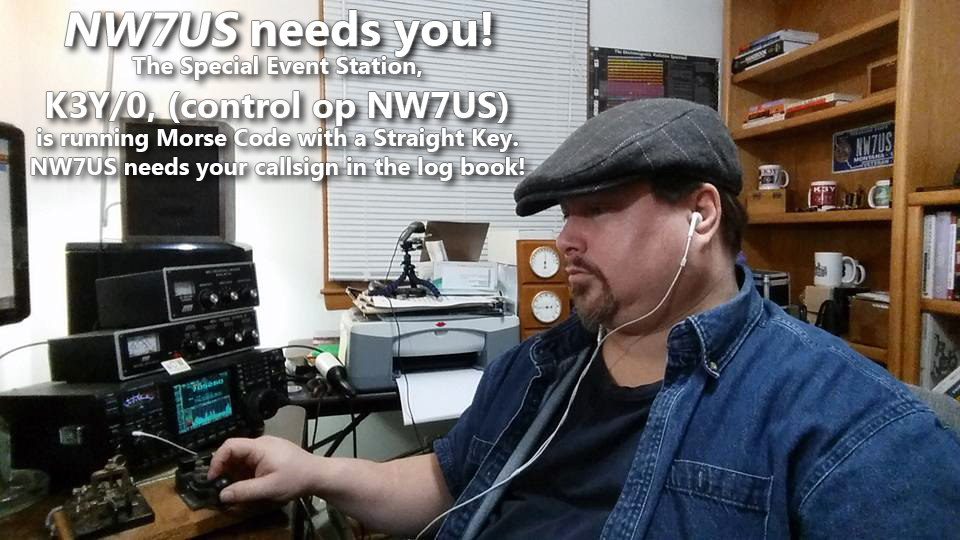 I need you to make a contact with me.
This special event takes place every year during January. We celebrate the legacy of Morse code, and promote Morse code and manual creation of the code by any non-electronic (digital) device and method. Which means that we love mechanical bugs, straight keys, two ends of a wire, or any other manual device, if Morse code is generated. The Straight Key Century Club is a free membership group. The link to their website is below.
I need you to make a contact with me, during my scheduled times, listed below.
NOTE: YOU DO NOT NEED TO BE A MEMBER OF THE (free) SKCC GROUP. To get into my logbook, you meet me on my frequency, and use Morse code to communicate with me. It is painless. If you must, you can use computer-generated Morse code. Or, you can tap it out on any Morse code signalling device, like a bug, a set of paddles, or a straight key; whatever you choose to make Morse code emanate from your HF transmitter.
HOWEVER: For those of you who want to get fully immersed in the spirit of this event, you are invited to use a straight key. And, as a bonus, you may and can join the SKCC group for FREE. Then, you would have your own SKCC number. That'd be cool; we SKCC members use that number in our exchange during our QSO information exchange. But, you don't need that. Since it is free, why not?
What is needed is simply you, getting on the shortwave band, finding me, hearing me, and responding to me with Morse code. In other words, we need to have a QSO using Morse code. I am not a fast operator, so no problem if you are not very fast. I'll meet your speed.
In any case, here are some of the times I will be on the air as K3Y/0… please dust off your straight key, bug, paddles, whatever, and make a QSO with me. Thanks!
My current schedule:

UTC Start/End (remember, these are NOT your local times, but are the UTC (GMT) times!)

(revised times, as of edit date)

00:00 - 02:59 19-Jan-16
00:00 - 02:59 20-Jan-16
00:00 - 02:59 21-Jan-16
00:00 - 02:59 22-Jan-16
00:00 - 05:59 23-Jan-16
14:00 - 18:59 23-Jan-16
20:00 - 21:59 23-Jan-16
00:00 - 02:59 24-Jan-16
14:00 - 18:59 24-Jan-16
21:00 - 21:59 24-Jan-16
00:00 - 02:59 25-Jan-16
00:00 - 02:59 26-Jan-16
00:00 - 02:59 27-Jan-16
00:00 - 02:59 28-Jan-16
00:00 - 02:59 29-Jan-16
00:00 - 05:59 30-Jan-16
13:00 - 18:59 30-Jan-16
20:00 - 21:59 30-Jan-16
00:00 - 03:59 31-Jan-16
13:00 - 23:59 31-Jan-16

Now, what frequency will I be on?
To find out what frequency I am on:
Visit http://g.nw7us.us/sched4SKCC and look on the right side for my callsign, NW7US. I usually post my frequency of operation right after my call sign.
Typically, evening operation is 30m, then 40m, and then possibly 80m.
If you are trying to alert me to your presence, you may message me on my personal Facebook profile, under my "Tomas David Hood" profile messages, but I may not see that right away.
Here is the detail covering the K3Y operation and the SKCC group: http://skccgroup.com/k3y
73 de NW7US
dit dit
This was last year:
https://www.youtube.com/watch?v=UfRvITFpTb4
..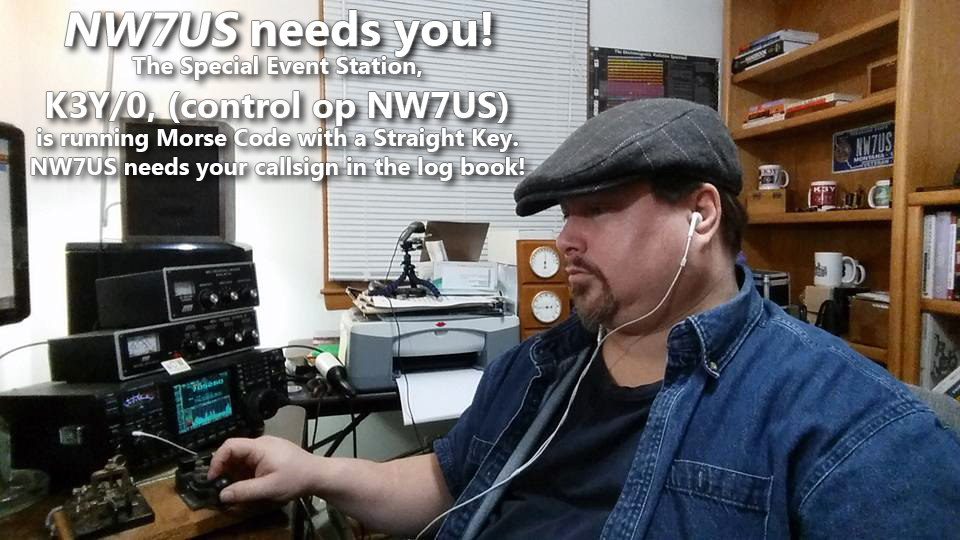 ..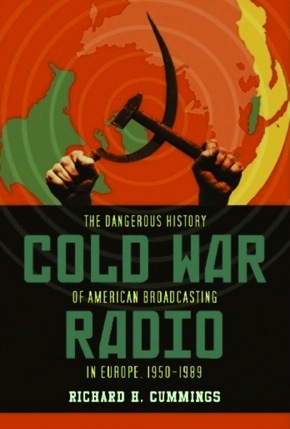 Shortwave radio has been a source for great sci-fi plots, spy intrigue novels, movies, and so on, since radio first became a "thing." But, what is the big deal, really? What is it that amateur radio operators listen to?
In this video, I share some of the types of signals one might hear on the high frequencies (also known as shortwave or HF bands). This is the first video in an on-going series introducing amateur radio to the interested hobbyist, prepper, and informed citizen.
I often am asked by preppers, makers, and other hobbyists, who've not yet been introduced to the world of amateur radio and shortwave radio: "Just what do you amateur radio operators hear, on the amateur radio shortwave bands?"
To begin answering that question, I've taken a few moments on video, to share from my perspective, a bit about this shortwave radio thing:
Link to video: https://youtu.be/pIVesUzNP2U — please share with your non-ham friends.
From my shortwave website:
Shortwave Radio Listening — listen to the World on a radio, wherever you might be. Shortwave Radio is similar to the local AM Broadcast Band on Mediumwave (MW) that you can hear on a regular "AM Radio" receiver, except that shortwave signals travel globally, depending on the time of day, time of year, and space weather conditions.

The International Shortwave Broadcasters transmit their signals in various bands of shortwave radio spectrum, found in the 2.3 MHz to 30.0 MHz range. You might think that you need expensive equipment to receive these international broadcasts, but you don't! Unlike new Satellite services, Shortwave Radio (which has been around since the beginning of the radio era) can work anywhere with very affordable radio equipment. All that you need to hear these signals from around the World is a radio which can receive frequencies in the shortwave bands. Such radios can be very affordable. Of course, you get what you pay for; if you find that this hobby sparks your interest, you might consider more advanced radio equipment. But you would be surprised by how much you can hear with entry-level shortwave receivers. (You'll see some of these radios on this page).

You do not need a special antenna, though the better the antenna used, the better you can hear weaker stations. You can use the telescopic antenna found on many of the portable shortwave radios now available. However, for reception of more exotic international broadcasts, you should attach a length of wire to your radio's antenna or antenna jack.