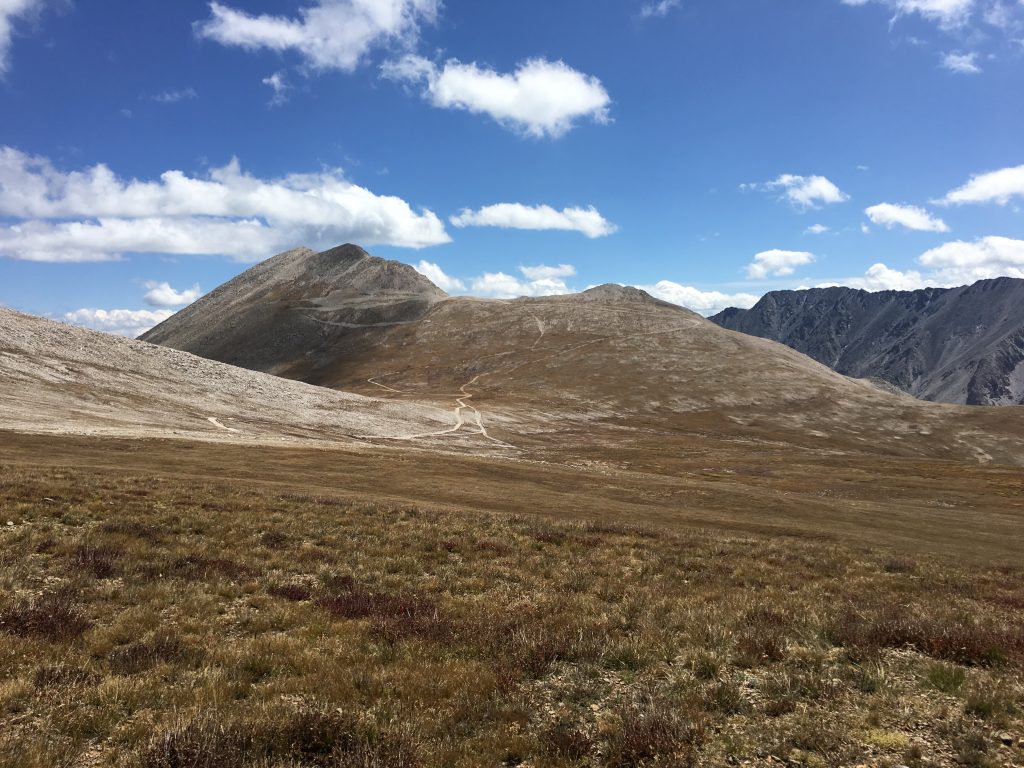 Mount White (W0C/SR-021) is 13,667 feet in elevation, just south of its big brother Mount Antero (W0C/SR-003) at 14,269 feet. Joyce/K0JJW and I activated this summit on SOTA using VHF/UHF. There had only been 4 activations of Mount White, which is a bit surprising. It is not that difficult to get to…if you have a decent 4WD vehicle. We have a stock Jeep Wrangler that handled the road just fine, but I would suspect that a AWD crossover (e.g., Subaru) or similar would not be adequate. We saw a number of hikers on the road (probably headed to Antero), so that is always another option.
The Mount White / Mount Antero area is covered with mining claims and old mining roads. This may degrade the hiking experience but does provide some decent 4WD roads to access the area. The Summitpost.org posting on Mount White has some interesting geological information about Mount White and Mount Antero. There are two summits on Mount White and Summitpost says the actual summit of Mount White is the eastern one. However, the SOTA database indicates the western one. Some other maps also indicate Mount White as the summit to the east but I believe the SOTA information is correct. I guess for SOTA purposes, it is correct, by definition.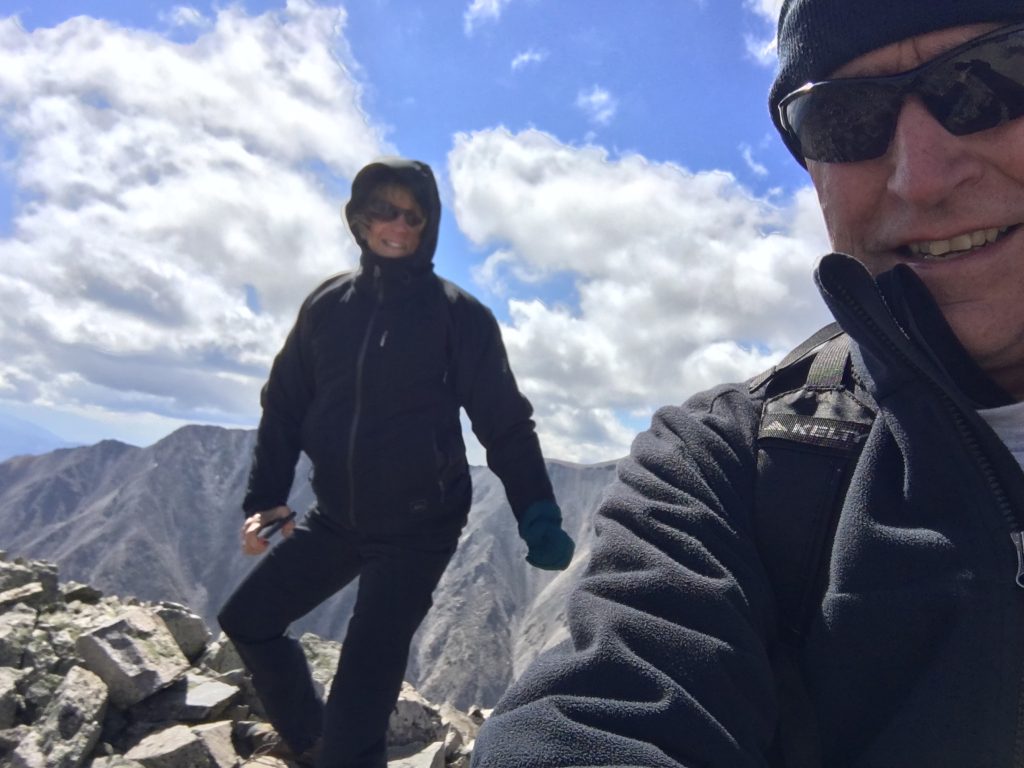 A San Isabel National Forest map is very helpful for figuring out access to this summit. Basically, you head west on County Road 162 towards Mount Princeton Hot Springs. Eventually, you'll get to FS 277 which is a moderate 4WD road marked as the road to Mount Antero. Take a left turn onto FS 278 and follow that uphill to eventually take a left turn onto FS 278A. Stay on 278A for a very short time, then take a right onto FS 278B which takes you to the saddle below Mount White. (See map below.) This route does require good vehicle ground clearance. There are two stream crossings and many tight switchbacks. All in all, it was an easy-peasy fun trip with our stock Jeep Wrangler.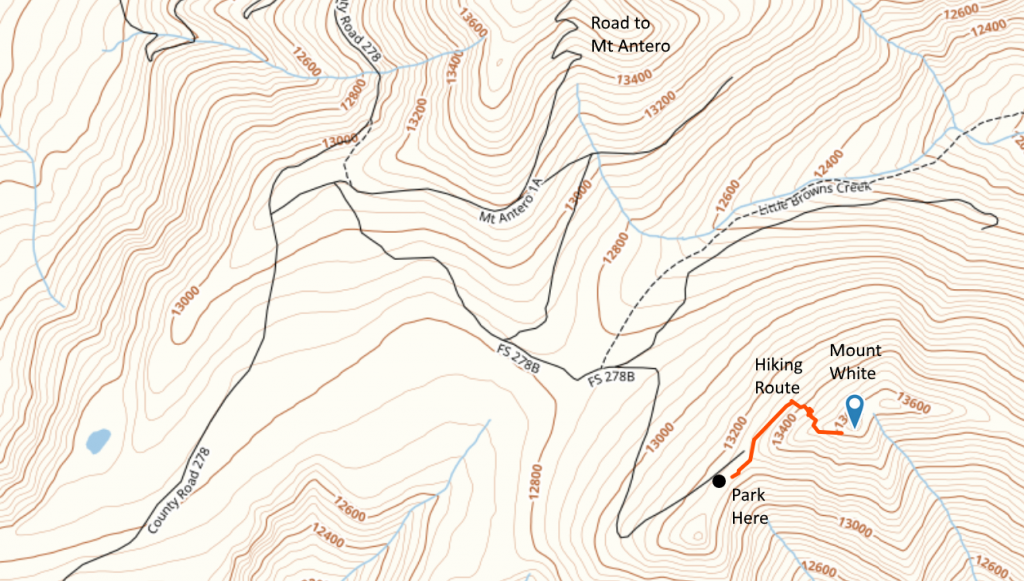 The hiking route is not difficult: 0.35 Miles one way and 450 feet vertical. But you are above 13k feet, so expect the oxygen to be thin. We started out by following a road along the north side of the peak, then scrambled up the talus to the summit. There are bits of pieces of "trail" but we did not find an established hiking route. The day we were there in September it was extremely windy so we did not stay long.
Mount Antero is close by so you could do both summits on the same trip, assuming the weather cooperates.
73, Bob K0NR
The post Mount White: Easy SOTA With A Jeep appeared first on The KØNR Radio Site.
Bob Witte, KØNR, is a regular contributor to AmateurRadio.com and writes from Colorado, USA. Contact him at

[email protected]

.