The WA5VJB cheap Yagis are a great way to get on VHF/UHF without spending a fortune on commercial antennas.  While it is practical on the UHF/microwave bands to use a copper driven element, it is less practical on the 144 and 222 MHz bands.  I know that McMaster carries copper and brass rods, too.  But, I also like to have a coax connector at the feedpoint.  Since I am in the process of building what amounts to a "super cheap Yagi" (note that's not a "super-cheap Yagi," the hyphen matters; will report on this in the future), I figured I would share my feedpoint for aluminum driven elements.
While wandering through the electrical aisle of the local big box hardware retailer about six months ago, I discovered the Thomas and Betts ADR6-B2 (try the ADR6 for a drawing of a similar part) grounding lug.  This looked like a good candidate for the cheap Yagi feedpoint, especially costing only $1 for a pair.  In order to fit an SO-239 flange-mount connector to the ADR6-B2, I cut off the portion of the lug with the bolt hole and drilled my own hole (#43) and tapped it 4-40.  I did the same to the other piece.  I did not cut off the lug on the second one, but I should.  Then, I soldered a short piece of wire to the center conductor of the SO-239 jack and added a lug to it.  Here are the parts so far: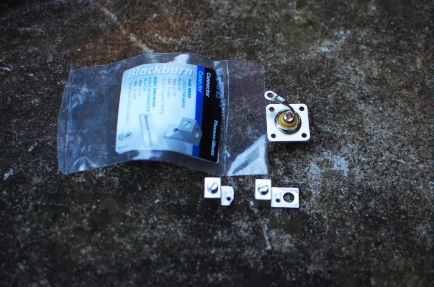 Then, I assembled the whole mess on the J-shaped driven element (dummy used for photos) using two 3/8″ 4-40 screws and a lock washer.  Note that the ADR6 lugs are installed on opposite sides of the element.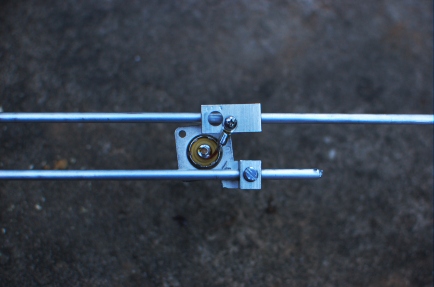 And, after installing on the wooden boom, it looks like this: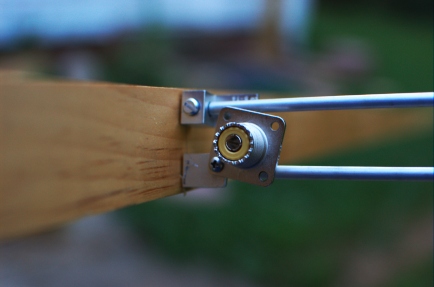 It's not quite square and some mechanical strengthening is in order before it goes up in the air.  But, this is a considerable improvement over what I'm using now.  Ty-wraping the coax to the boom will provide considerable relief to the connector and it's attachment.  More details will be forthcoming on the antenna, if it works.  Stay tuned!
Ethan Miller, K8GU, is a regular contributor to AmateurRadio.com and writes from Maryland, USA. Contact him at

[email protected]

.