There are (at least) 20 different summits named "Black Mountain" just in the state of Colorado. I'm sure there are many more nationwide. It seems to be a popular, if unimaginative, name. This is why we have a numbering system for Summits On The Air, else we would forever be talking about "which Black Mountain was that anyway?"  Or Deer Peak or Sheep Mountain or …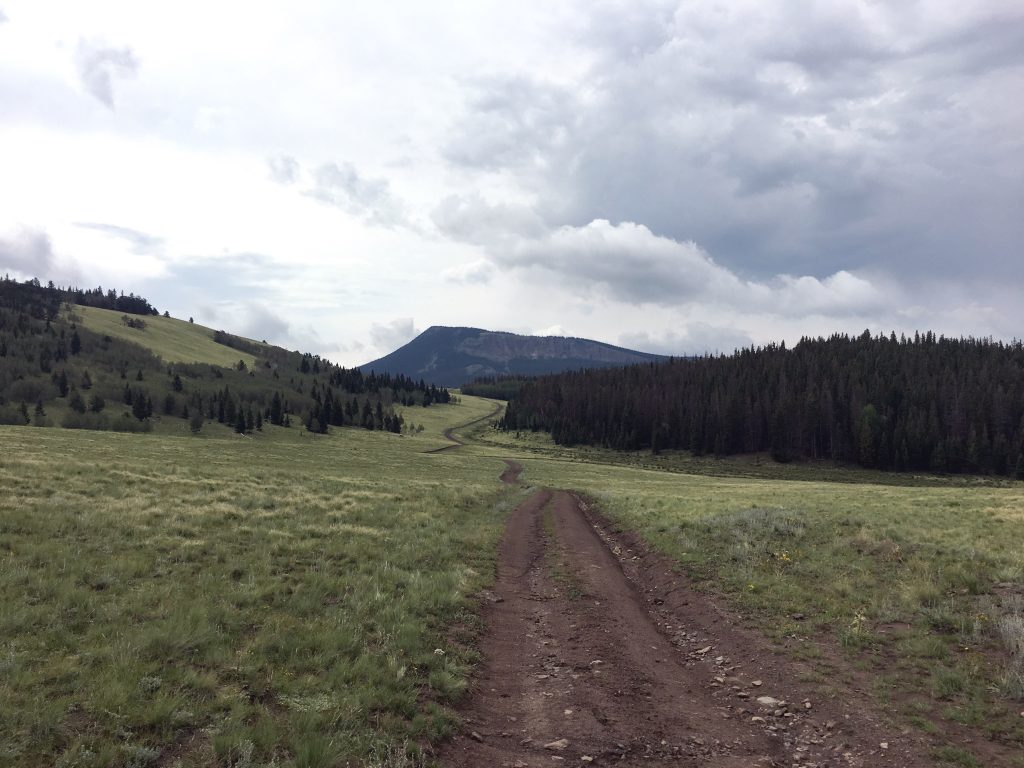 On Thursday, Joyce K0JJW and I activated another Black Mountain, this one with Summits On The Air (SOTA) designator: W0C/FR-031. I'm not sure why it has an FR or Front Range designation, as the summit is actually in the South Park region of the state. I can tell you that it is an awesome summit with great views.
To get to Black Mountain, take Highway 9 south out of Hartsel, CO (or come north on Highway 9 from the south). The Pike National Forest map is very helpful with getting into the vicinity of the mountain.  Turn west on FS 108. (This is the same road that leads to Dicks Peak W0C/FR-041.) This road has a sign that indicated "Dicks Peak" and "Black Mountain". Follow FS 108 S/SW and then take FS 107 to the south (right turn). Follow FS 107 to FS 268, then follow FS 268. About this time, you should have an excellent view of Black Mountain to the south. The roads were muddy and rutted, definitely 4WD. Our Jeep Wrangler had no problem but a AWD crossover/Subaru may be challenged to get through.
Black Mountain has a steep vertical rock face to the north, which is very visible. At this point, we wondered if we signed up for a difficult climb…but not so. FS 268 turns west, kind of parallel to Black Mountain, then heads away from it. At this point, we wondered if we were on the wrong road. Not so. At this point, the Pike National Forest map failed us…it seems to be incomplete in this area. Instead we used the gaiagps.com app on my smartphone which had a representation of the terrain and roads. As we headed west on FS 268 we saw a road heading off to the south. (I don't recall if it is marked, but see map below.) Take this road south for about one and a half miles…looking for an unmarked road heading off to the east. The intersection with this road is easy to miss as it is not that distinct. But the road is very visible heading off to the east, so you'll probably spot it later if you miss the turn and can circle back.
We took the unmarked road east until it deadended at a camping spot. We parked there and started the climb up to the summit. There are only random bits of a trail here and there, so we mostly just followed the GPS towards the summit. The route is forested with some downed timber but not difficult to navigate. The steep north side of Black Mountain provided some nice views. The hike is about 1.5 miles and 1000 feet vertical.
On top, we worked stations on 2m and 70cm fm without much trouble. It is an excellent VHF/UHF site and we found a number of locals hanging out on 146.52 MHz. We reversed our route on the way down and drove the Jeep out.
W0C/FR-222
Steve WG0AT suggested that we could do an nearby unnamed peak (W0C/FR-222) on the same day. This is an excellent idea and we did just that. We headed back north and took FS 269 west,  parking just south of FR-222. FR-222 is not shown on the Pike National Forest map but the Gaiagps.com app and other maps show it. The summit is easily seen from the road and a short hike gets you to the top (about 1/3 mile and 500 vertical feet).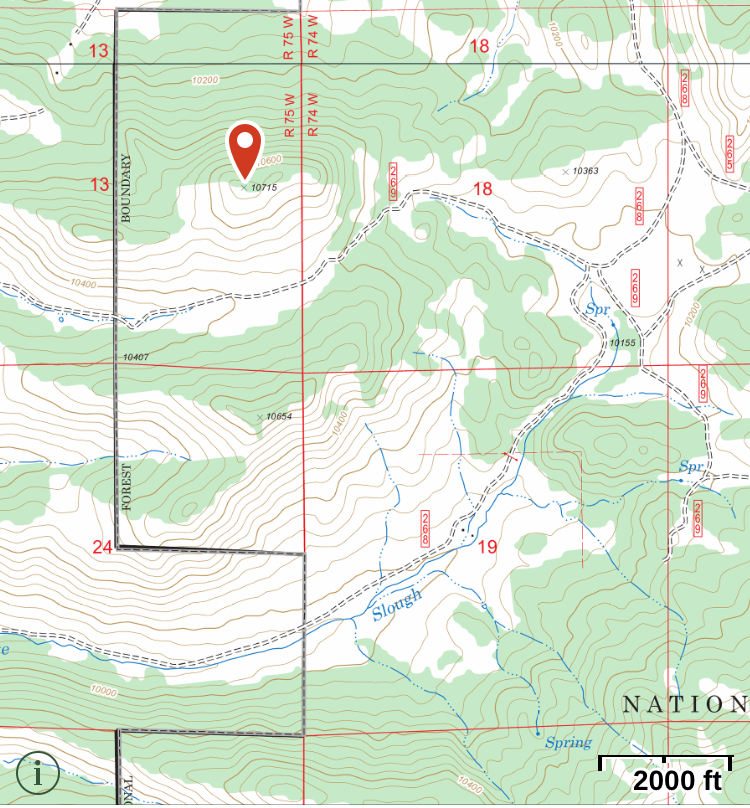 73, Bob K0NR
The post Another Black Mountain SOTA (W0C/FR-031) appeared first on The KØNR Radio Site.
Bob Witte, KØNR, is a regular contributor to AmateurRadio.com and writes from Colorado, USA. Contact him at

[email protected]

.