Mark Frauenfelder innocently (or cleverly) asks the question "What are zero ohm resistors for?"  on BoingBoing. The fun really starts in the comments section, with replies such as "They're a novelty gift for electronic engineers."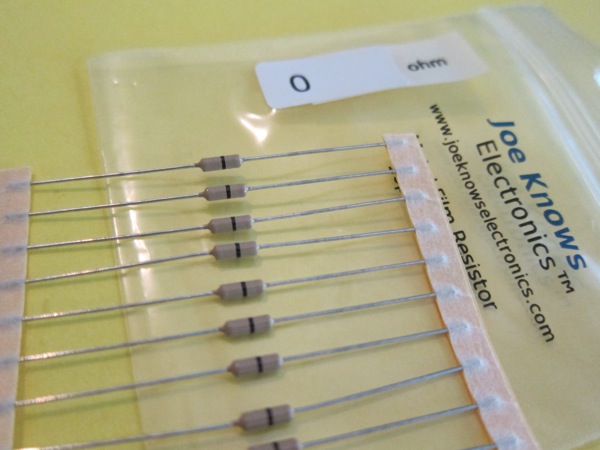 Take a look at the article here.
Yes, zero ohm resistors really do exist. Think of them as jumpers on a PC board.
73, Bob K0NR
Bob Witte, KØNR, is a regular contributor to AmateurRadio.com and writes from Colorado, USA. Contact him at

[email protected]

.
3 Responses to "Zero Ohm Resistors"