Joyce KØJJW and I were out for a little snowshoe activity near Monarch Pass in the San Isabel National Forest. Initially, we were headed to Old Monarch Pass when we noticed that the snow and weather conditions looked favorable on Monarch Ridge (also called Monarch Crest). Last winter, we tried snowshoeing Monarch Ridge twice, failing both times, once due to blizzard conditions that blew us off the summit.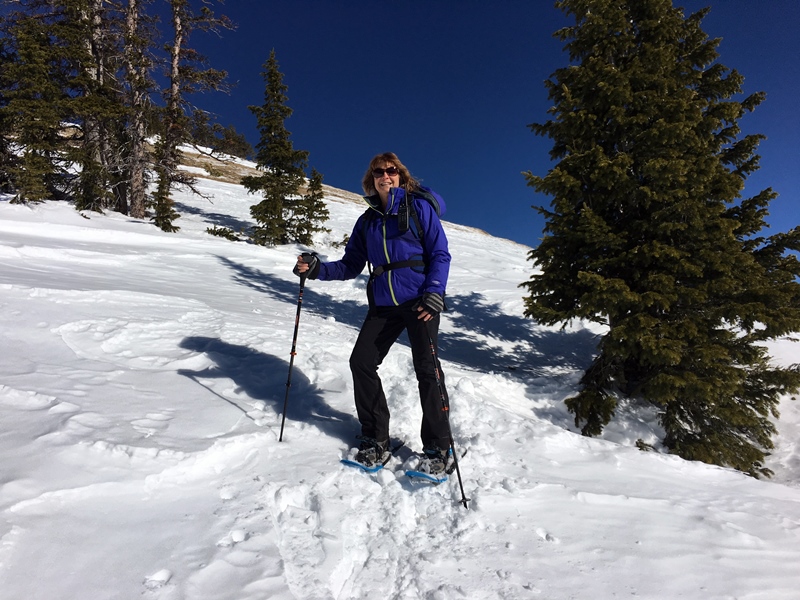 Monarch Ridge South (W0C/SP-058) is the high point and a Summits On The Air (SOTA) summit, so of course it was a great idea to showshoe up there. In August of 2016, we road to the top using the tram. Take a look at that posting for more information on the summit.
For SOTA, Monarch Crest South is a versatile and very accessible peak. The slacker method is to ride the tram up during the summer months. It also can be an easy summer hike. Monarch Pass is at 11,312 feet in elevation and Monarch Crest South rises to 11,898 so the vertical gain is about 600 feet. In winter, it is a reasonable snowshoe trip. However, watch the weather carefully: you might get blown off the summit.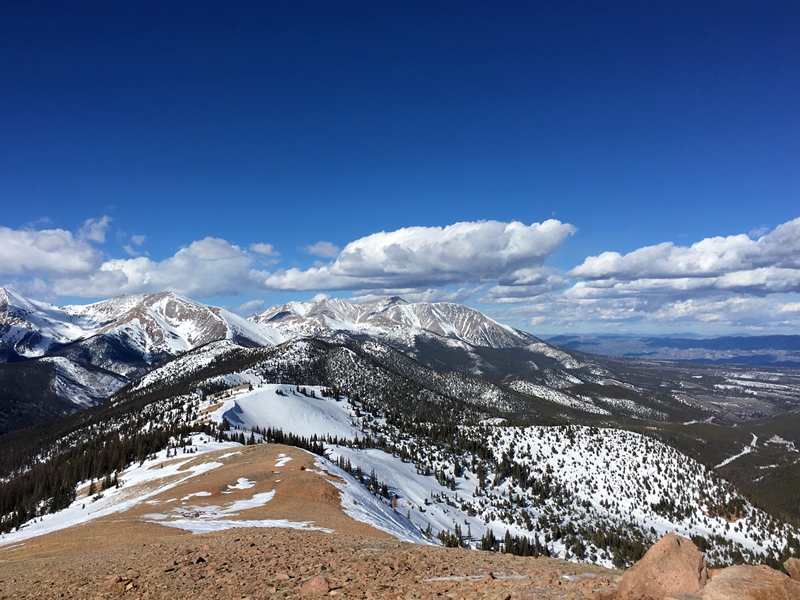 We started from the Monarch Pass parking lot and snowshoed straight up to the summit, roughly following the tram line. This route is simple but steep. Near the top, the ground was bare, so we removed the snowshoes and hiked on bare ground and rocks. I did not have cellphone coverage at the parking lot but I did get "one bar" about halfway up the mountain. I used this to post a SOTAwatch alert and send an email notice to hams in the area.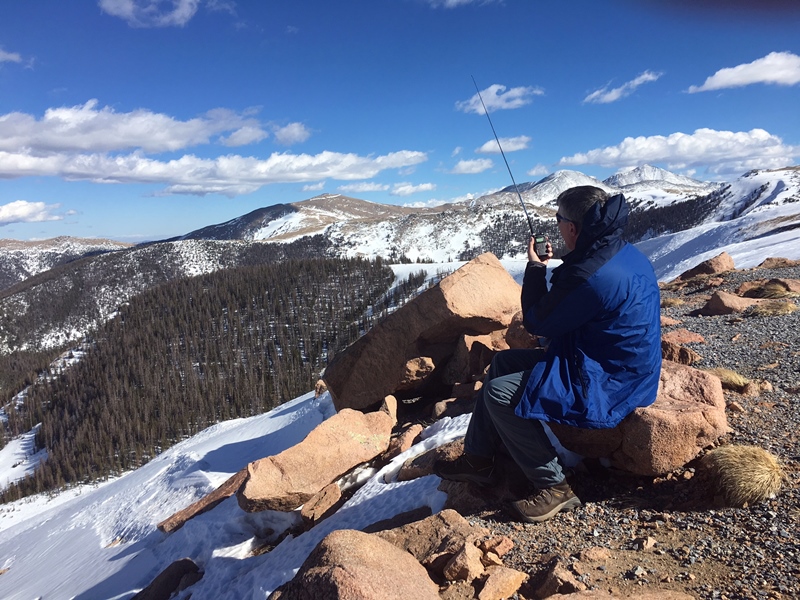 Just like last time, I did have some minor interference on 2m fm from the radio site at the summit, which seemed to peak up right around 146.52 MHz. Lovely. But it did not keep me from making contacts.
As you can see from the photos, it was a gorgeous day. The temperature hung around 35 degrees F with some wind at the summit, so no problem with that. Another great day in the mountains, playing with ham radio.
73, Bob K0NR
The post Winter SOTA on Monarch Ridge South appeared first on The KØNR Radio Site.
Bob Witte, KØNR, is a regular contributor to AmateurRadio.com and writes from Colorado, USA. Contact him at

[email protected]

.
One Response to "Winter SOTA on Monarch Ridge South"