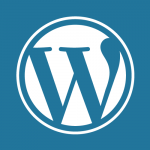 I've been using WordPress for my weblog for years now and just turned on a mobile version of the blog. The WordPress plugin WPtouch makes this very easy to do. It took about 5 minutes to get it up and running.
The WPtouch plugin automatically detects when the user is browsing  with a smartphone and implements the mobile interface. The user has the option of turning the mobile presentation off.
Highly recommended!
73, Bob K0NR
Bob Witte, KØNR, is a regular contributor to AmateurRadio.com and writes from Colorado, USA. Contact him at

[email protected]

.