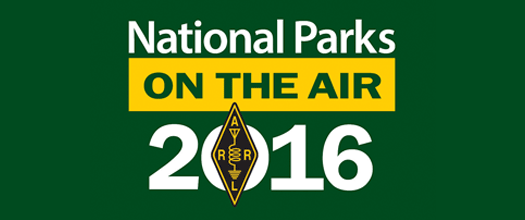 From the ARRL: "Throughout 2016, Amateur Radio will be helping the National Park Service celebrate their 100th anniversary. Hams from across the country will activate NPS units, promote the National Park Service and showcase Amateur Radio to the public."
This should be an exciting event for me. This past summer I got to enjoy some extended travels through a few of our national parks (visited a total of 5). This coming summer I am planning the same but hopefully am going to be able to visit even more.
While I do not intend to conduct any extended activations, I do plan on getting onto the HF bands from my mobile while I am at the parks.
I am getting closer to locking in my summer travel's calendar. Most parks start taking reservations at six months out… just about there.
ARRL is already selling quite a bit of National Parks On The Air (NPOTA) swag. One item that I have ordered is the NPOTA map, which I'll post in the room where I will do my trip planning.

I will need to think through how I cam going to do my logging. For QSL cards, I can use postcards from the park and stamp them with each park's National Park Passport stamp.

Scott Hedberg, NØZB, is a regular contributor to AmateurRadio.com and writes from Kansas, USA. Contact him at

[email protected]

.