Welcome to Handiham World!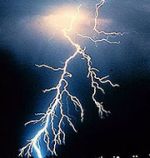 One of the movies I remember enjoying was "The Perfect Storm". A huge storm barreled up the Eastern United States seaboard and all the conditions aligned to turn it into a real disaster. Everything that could go wrong did go wrong.
This week seems a lot like that here in the ham shack. My main Windows computer suffered a failure and the Windows installation could not be repaired without a complete reinstallation. Although I regularly back everything up, reinstalling an operating system is still a huge and very disruptive process. Although you may have documents and the files you have created preserved, you have to reinstall all of your applications. That means all saved settings, passwords, usernames, the lot of it. So I am operating here on an old computer with limited resources. I cannot retrieve all of my old email and many contacts have disappeared. It is a huge mess and it will take a long time to get back to anything like an efficient office day.
But is it a perfect storm? Well, consider that yesterday I had to attend some staff training at our main office at Camp Courage. A thunderstorm had passed through several days before, knocking the W0ZSW remote base offline. That problem was fixed easily enough by restarting the rig control computer and setting the BIOS to always turn the machine on following a power failure. Turning to my main office computer, I found that it had been fried. So now my main office computer and my main home computer on which I produce all audio podcasts, do all audio editing, all my home email, the web publishing, and nearly everything else having to do with my computing life, all both down for the count.
Add to that the fact that we are into the busy season at camp and Courage Center, like other healthcare providers, is worried about an impending State government shutdown, and you can see that this is quite some storm!
So today's e-letter will have to be shorter. I will do my best to catch up, but ask that emails and phone calls be kept to a minimum.
I know this is disappointing, so to cheer you up, we will hear a special presentation by Matt Arthur, KA0PQW, later on in the audio podcast version of this week's e-letter. Matt sent me an audio lecture on sporadic-e propagation, and this is a perfect time of year to learn more about it and then look for some sporadic-e yourself!
Letters
Anne, K1STM, wrote to let us know that TIPSnet is in summer shut down mode and will return on September 13. The final TIPSnet for this past season was yesterday, June 21.
Editor's note: I have lost a considerable amount of email. I am not sure when it will be recovered. If you have sent me something and it does not get acted upon, that is the reason. Please send only urgent email to [email protected] until further notice.
Troubleshooting 101: No column this week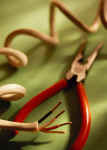 Maybe if I ever figure out my computer problems, I'll write about that, HI!
Send your ideas about troubleshooting for possible inclusion in this column to:

Pat Tice, WA0TDA, is the manager of HANDI-HAM and a regular contributor to AmateurRadio.com. Contact him at

[email protected]

.