I've made some progress on the EFHW antenna since my last post here on AmateurRadio.com. I wound a new transformer, but now on a thinner plastic tube. Initially it had a 10:1 ratio, but after some initial tests at home I removed some turns and now it is 8:1.
Today, out on the parking lot, I managed to get a good match on 20 meters with 10 meter wire and a 1 meter counterpoise. A short video to prove this.

It was quiet on 20 meters in mid-afternoon. Only HS0ZJF came in with a reasonably strong signal and it was easy to work him. He gave me a 549 for my 5 Watt QRP signal and I was more than happy with that. And as fate would have it HS0ZJF is originally from Belgium, so we exchanged some Dutch greetings as well.
On 40 meters I wasn't so successful. This time I tried various lengths of wire, ranging from 19 to 23 meters, but the lowest I could get my SWR was 2.4:1. Funny thing was that the KX3 wouldn't put out the 3 Watts used when tuning at an SWR of 2.4:1, but it had no problem putting out more at a higher SWR of 3:1 or more. Now the SWR is measured behind 3 meters of coax at the KX3, which is not ideal, so the next step is to make a LED-based resistive SWR bridge to be put right behind the antenna and before the coax.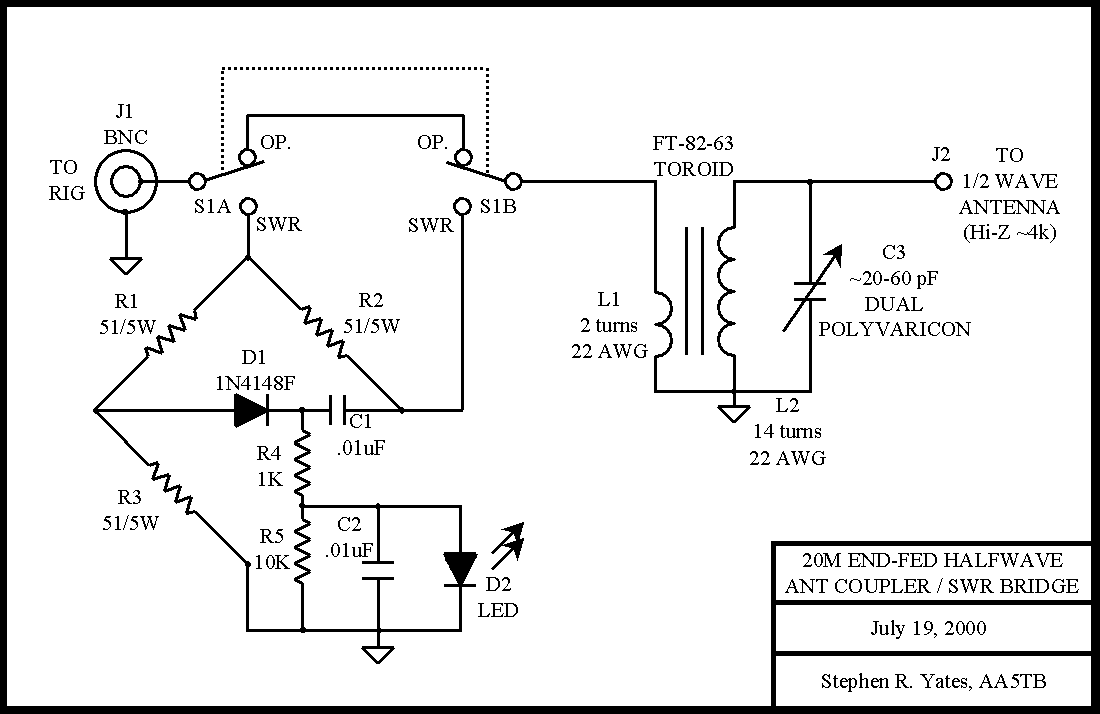 I could make it tonight, but unfortunately I only had two 51 ohm 5W resistors in my junk box. Back to the shops it is.
Hans "Fong" van den Boogert, BX2ABT, is a regular contributor to AmateurRadio.com and writes from Taiwan. Contact him at

[email protected]

.
4 Responses to "EFHW: progress on 20 meters"