This certificate for the CQ Worldwide VHF Contest arrived in the mail today, 1st Place Single Operator All Band for Colorado. Most of these contest awards take so long to arrive, I have usually forgotten all about the contest by the time they show up in the mail.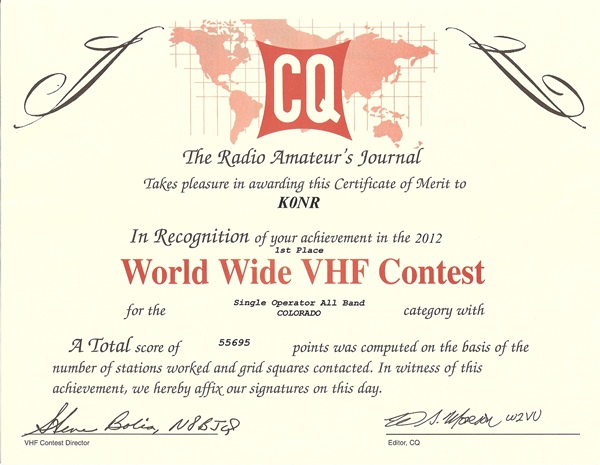 Last year, I had a pretty good run at it with an excellent 50 MHz sporadic-e opening on Saturday that ran up the QSO and grid totals. See my previous report on the contest here.
   73, Bob K0NR
Bob Witte, KØNR, is a regular contributor to AmateurRadio.com and writes from Colorado, USA. Contact him at

[email protected]

.