Quick notes on converting the HP ES120 2950-watt blade server power supply to run "48-volt" amateur radio amplifiers.  The power supply I have has a slightly different in configuration from the one described by W8ZN on the K8GP site.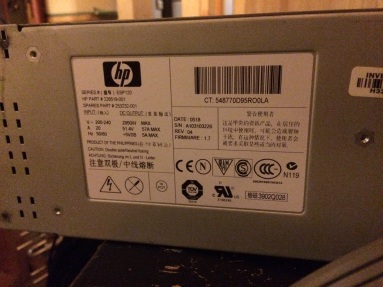 I picked up the power supply on good terms at Dayton some years ago and finally managed to get around to hooking it up after I put two 240-volt, 20-amp circuits in my shack this spring/summer.  I used a molded air conditioner extension cord with the female end cut off to attach it to the wall.  Hot-ground-hot is the wiring on the AC input side.  On the output, there is a jumper block and two pairs of blade connectors, with one pair being positive and the other negative, strapped together.  In the middle of the output there is a jumper block.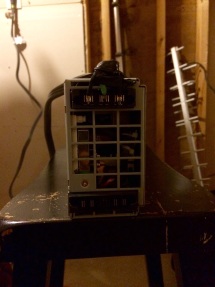 Here is where the steps differ from the W8ZN steps:  instead of shorting two pairs of pins together, this power supply requires three in a line to be shorted together.  It's visible in the photo below, I think.  The center row.
I'm getting 51.4 volts unloaded.  Load will be described in the future as it comes to be…
Ethan Miller, K8GU, is a regular contributor to AmateurRadio.com and writes from Maryland, USA. Contact him at

[email protected]

.
4 Responses to "Converting the HP ESP120 Power Supply"