Lots of you have been asking about it and it's finally here. The AmateurLogic.TV T-Shirt and Swag Store. You'll find designs featuring our new logo and be able to support the show and look smart at the same time.
Currently it's just shirts, but we will be adding more products as time goes on.
www.amateurlogic.spreadshirt.com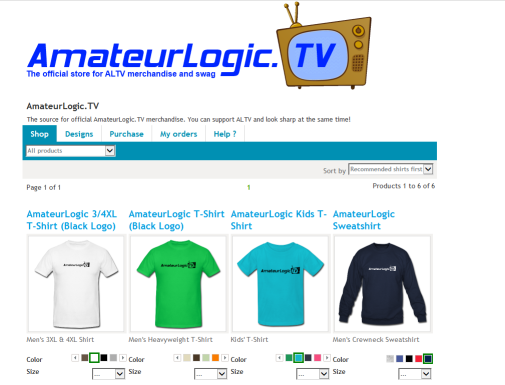 George Thomas, W5JDX, is co-host of AmateurLogic.TV, an original amateur radio video program hosted by George Thomas (W5JDX), Tommy Martin (N5ZNO), Peter Berrett (VK3PB), and Emile Diodene (KE5QKR). Contact him at

[email protected]

.