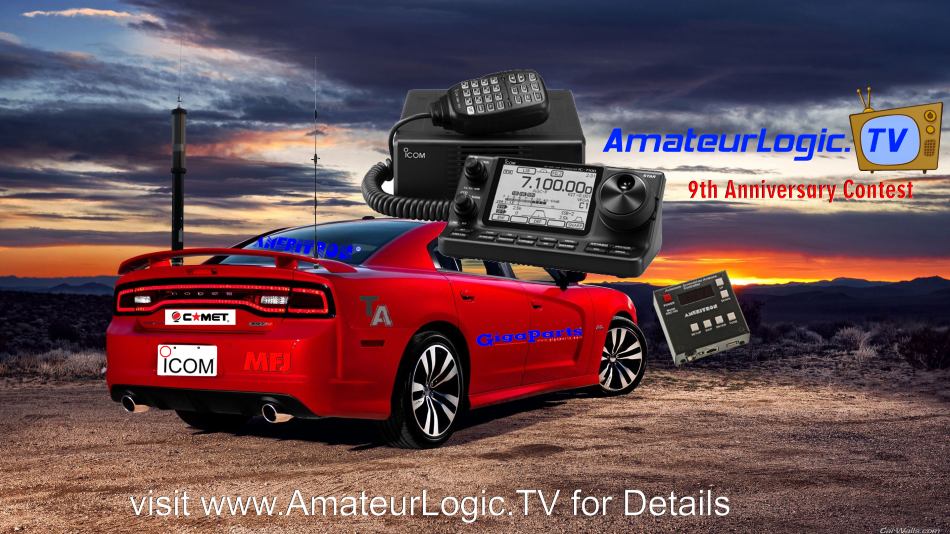 We are celebrating the 9th Anniversary of AmateurLogic.TV with a great mobile sweepstakes. Come register to win an Icom IC-7100 HF/VHF/UHF/DSTAR Radio with touchscreen. You are going to need antennas with that so we've teamed up with MFJ, Tarheel, GigaParts and Comet. The winner will receive a Little Tarheel HD Screwdriver Antenna with Ameritron SDC-104 Auto Tuner and Comet CA-2x4SR Broadband VHF/UHF antenna. To mount these we've got some great Comet CP-5M and HD-5 3/8-24 Universal antenna lip mounts.
It's the ultimate mobile setup and some lucky AmateurLogic viewer is going to be very happy. Visit www.amateurlogic.tv/contest for details. The contest is opened to licensed amateurs in the United States and Canada.
Visit www.amateurlogic.tv/contest for details.
George Thomas, W5JDX, is co-host of AmateurLogic.TV, an original amateur radio video program hosted by George Thomas (W5JDX), Tommy Martin (N5ZNO), Peter Berrett (VK3PB), and Emile Diodene (KE5QKR). Contact him at

[email protected]

.