We will be shooting AmateurLogic 69 Saturday August 9th at 7:00 PM CDT, 0000 UTC.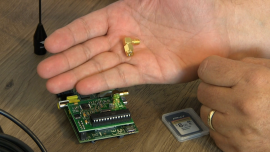 Tommy's got something special to show you this time!
You can watch the live stream at live.amateurlogic.tv.
And join us in the chat room at amateurlogic.tv/chat.
George Thomas, W5JDX, is co-host of AmateurLogic.TV, an original amateur radio video program hosted by George Thomas (W5JDX), Tommy Martin (N5ZNO), Peter Berrett (VK3PB), and Emile Diodene (KE5QKR). Contact him at

[email protected]

.