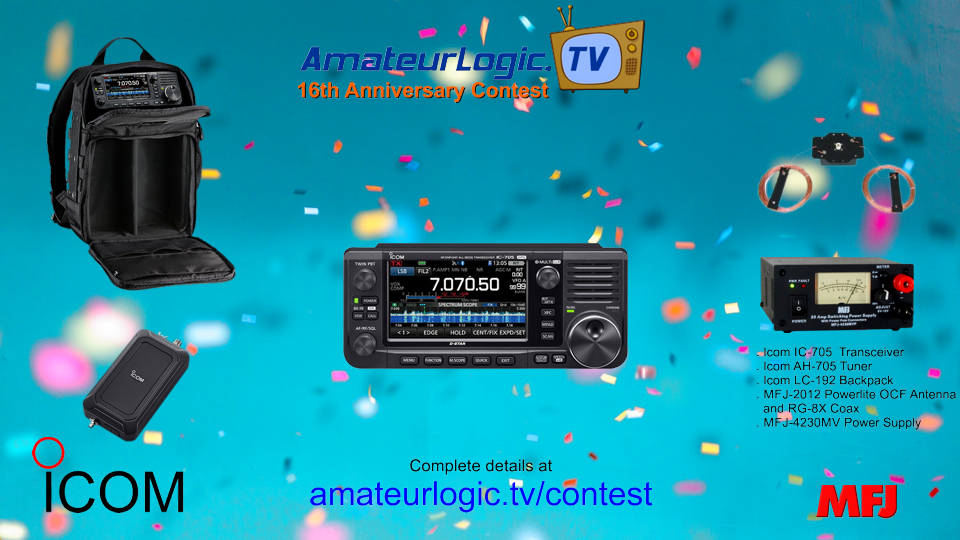 AmateurLogic.TV is celebrating our 16th Anniversary and you could win a complete Icom IC-705 prize package along with accessories from MFJ.
Get all the detail at www.amateurlogic.tv/contest
George Thomas, W5JDX, is co-host of AmateurLogic.TV, an original amateur radio video program hosted by George Thomas (W5JDX), Tommy Martin (N5ZNO), Peter Berrett (VK3PB), and Emile Diodene (KE5QKR). Contact him at

[email protected]

.
One Response to "AmateurLogic 16th Anniversary Contest"