It's just about time to celebrate another birthday at ALTV. We've teamed up with Icom and MFJ for another great giveaway.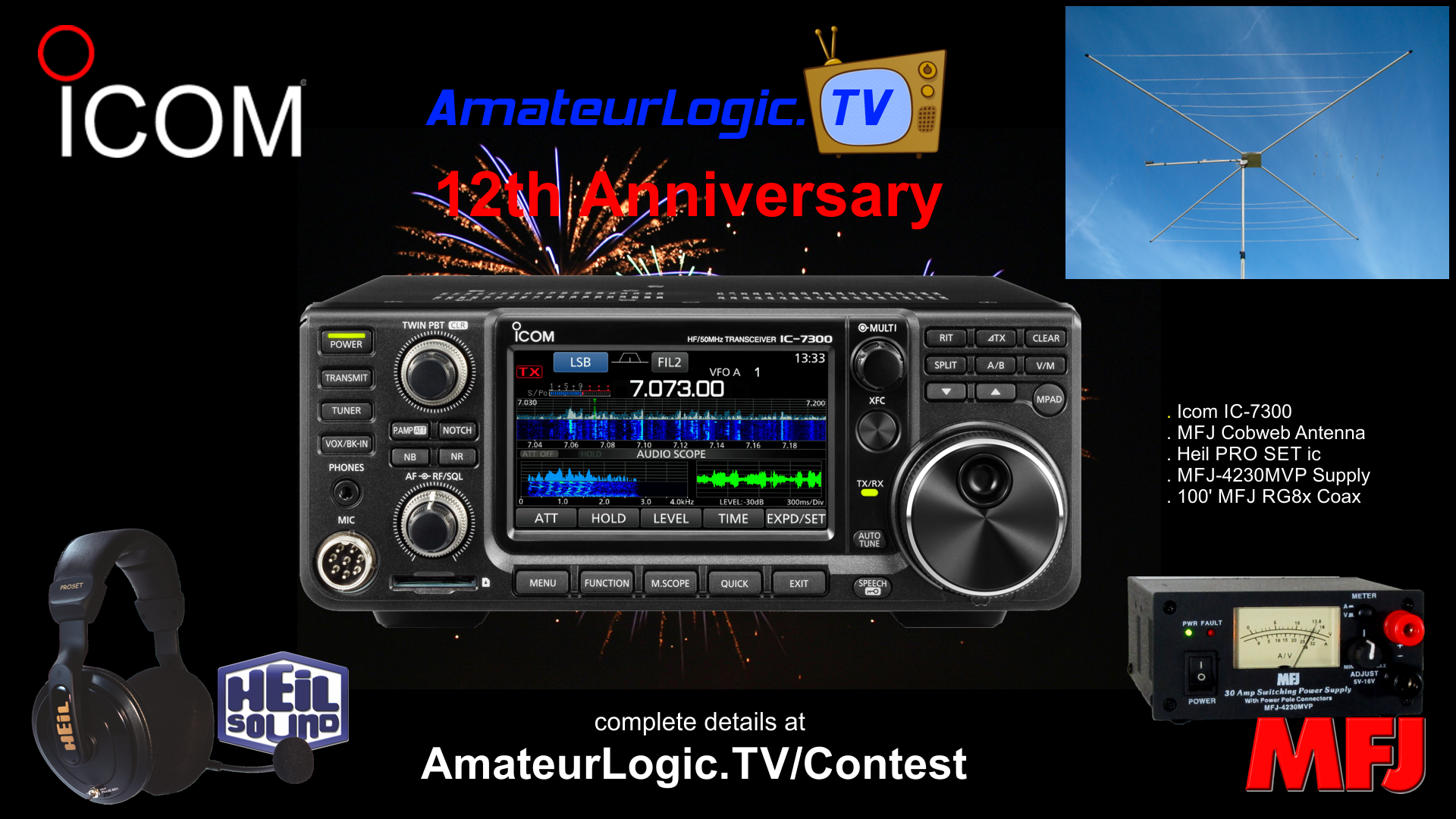 Get the complete details at:
www.amateurlogic.tv/contest
George Thomas, W5JDX, is co-host of AmateurLogic.TV, an original amateur radio video program hosted by George Thomas (W5JDX), Tommy Martin (N5ZNO), Peter Berrett (VK3PB), and Emile Diodene (KE5QKR). Contact him at

[email protected]

.
7 Responses to "AmateurLogic 12th Anniversary Sweepstakes"