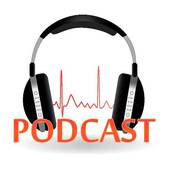 Listening to podcasts has been part of my daily habit for almost a decade. I lean heavily towards audio podcasts (as opposed to video), so I can listen to them while driving. My smartphone is always loaded with hours of content on a variety of topics which is especially useful for international flights.
Podcasts come and go (or podfade) and recently I've noticed a few new ham radio podcasts. Well, they might not be all that new…perhaps I just woke up and noticed them. Anyway, I am passing them along in case you have not come across them.
The QSO Today Podcast by Eric 4Z1UG:
QSO Today is a weekly conversation between me,  Eric Guth, 4Z1UG, and my amateur radio operator guest. Each guest tells his or her's ham radio story to the present time.  I select guests based on their contributions to the hobby through their publishing of articles and books on ham radio, their involvement in the creation of new technologies that enhance the hobby, and the role that they played to bring the amateur radio to others.
The Fo Time – The Other Ham Radio Podcast by Cale K4CDN:
It's a new Podcast for the Up and Coming Amateur Radio Operator aka Ham Radio Operator. Whether you're looking for the latest news, a different take on an idea, or just some good humor, Fo Time is the Podcast for you.
If you aren't sure about the name, this might help.
The 100 Watts and a Wire by Christian KØSTH:
Created by Christian Cudnik, KØSTH in 2015, 100 Watts and a Wire is a program celebrating amateur radio through the eyes of a new ham. The show features topical conversation and interviews, news and an entertaining look at the adventures of a ham trying to figure it all out.
I've found all three of these podcasts to be well done and interesting. They all typically run about an hour long. Frankly, that's a bit much for me, mostly because it does not fit my commute time. Not bad for an airplane ride, but too long for driving to work. More importantly, my smartphone is overflowing with interesting audio content, so I have to be selective.
Other Podcasts
I'll mention a few other podcasts that deserve attention: The Ham Nation podcast has set a new standard for ham radio video podcasts. Hats off to Bob Heil and crew for their efforts. The Amateur Radio Newsline got its start by delivering audio programs via telephone for hams to play on their local repeater. Many repeaters still play their program but I get their feed via my smartphone. They continue to do an excellent job of stuffing interesting content into a 20-minute format. While not a ham radio podcast, This Week in Tech from TWiT remains a quality source of tech news and opinion (lots of opinion).
Give these podcasts a listen and let me know what you think.
73, Bob K0NR
The post A Few New Ham Radio Podcasts appeared first on The KØNR Radio Site.
Bob Witte, KØNR, is a regular contributor to AmateurRadio.com and writes from Colorado, USA. Contact him at

[email protected]

.
One Response to "A Few New Ham Radio Podcasts"