Behold the new Wouxun KG-UV8D. While rumors of an upgraded Wouxun HT have been out for awhile, we have received confirmation from several sources that the KG-UV8D 144/440 version will be available in the United States in late March, 2014. Though no vendor would confirm specific pricing, one source indicated that it will have a street price of less than $150.
According to Wouxun, features will include a large color screen, true dual receive, full-duplex operation (ham sats!) with cross-band repeat, and FCC Part 90 approval (FCC ID: WVTWOUXUN07). Wouxun has yet to publish full specs on their website.
Based on the wild success of the previous Wouxun models, I suspect this radio will sell briskly (especially at the sub-$150 price point). I do hope that Wouxun has addressed the loss of programming issue seen occasionally in some of the earlier versions.
As soon as we get our hands on one, we'll provide you with a more thorough review of its features. I suspect we'll also see great reviews from Brick and Jason KC5HWB. It looks like a fun little radio.
Update:
Brick has posted on his blog that BuyTwoWayRadios.com will be selling the KG-UV8D for $139.99 (with free  shipping) and will be taking pre-orders beginning Tuesday.
Matt, W1MST, is the editor of AmateurRadio.com.
Looking for something to do Friday night? We will be conducting another live stream test while we shoot episode 64 of AmateurLogic.TV.
Streaming begins at 7:00 PM CST Friday, March 7th.
You can watch it here:
NOTE: This show went great. Thanks to all who watched live and participated in the chat room. Look for it to be posted around Wednesday March 12th.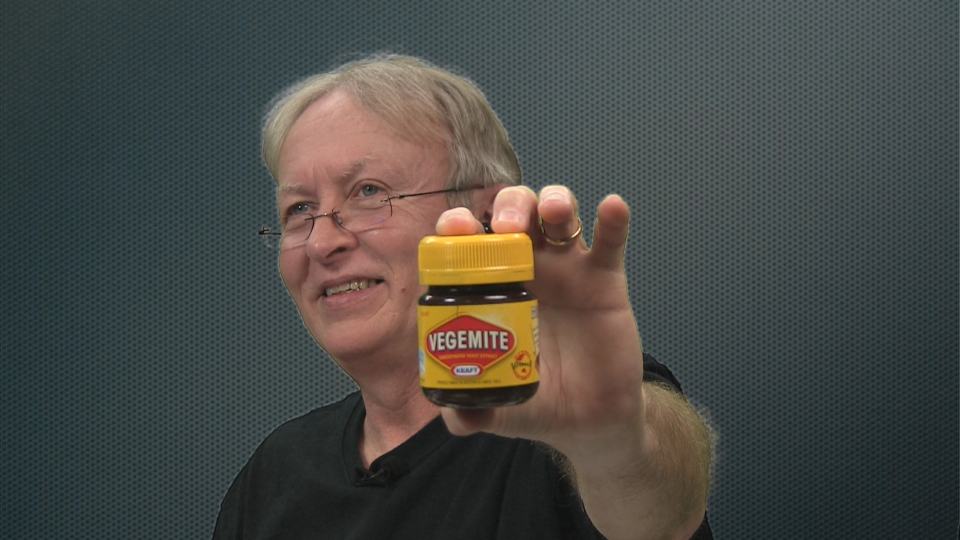 George Thomas, W5JDX, is co-host of AmateurLogic.TV, an original amateur radio video program hosted by George Thomas (W5JDX), Tommy Martin (N5ZNO), Peter Berrett (VK3PB), and Emile Diodene (KE5QKR). Contact him at

[email protected]

.
200 tiny 70 CM satellites to be orbited in one launch this month
ARRL requests member comments on digital High Frequency operations
IARU announces the theme for Amateur Radio Day 2014
FCC issues some stiff fines for broadcast o commercial with EAS tones
Oregon ARES group donates a ham station to a mobile response clinic
US ham is honored for expanding the SOTA program to this nation
Bill Pasternak, WA6ITF, is the co-founder and producer of Amateur Radio Newsline. Contact him at

[email protected]

.
First I received only PA4PS. He must have a good antenna I suppose. Suddenly propagation was very good. VK6XLR was rolling in with 10 watts (40dB) with report -20 dB. In return he reported me with -23 dB. Almost a QSO. Hi. Today I am using WSPRX-2 see what the results are today.
Paul Stam, PC4T, is a regular contributor to AmateurRadio.com and writes from the Netherlands. Contact him at

[email protected]

.
10 meter WSPR today. A lot of Es short skip from Europe as well. New DXCC was Paraguay (ZP5BAB).
Paul Stam, PC4T, is a regular contributor to AmateurRadio.com and writes from the Netherlands. Contact him at

[email protected]

.
If I had a dollar for every tirade I read or heard from a U.S. amateur regarding the "difficulty of setting up ARRL's LoTW" software, I'd at least be able to buy another roofing filter for the K3.  These tirades are almost invariably qualified by the assertion that the complainer is "an IT professional."
Personally, I find LoTW's security simple and logical: they are simply trying to make it hard for one individual to generate a lot of untraceable certificates (to sign enough falsified logs to get on the "Honor Roll").  And, since they optimized the database last (?) year, the processing and web interface are pretty good, too.  I kinda just followed the directions and it worked.
I don't believe in Karma, but every time I read one of these rants by "an IT professional," I feel a small amount of revenge has been exacted on them for all of the frustrating interactions (mercifully few, all things considered) I've endured with incompetent IT drones over the years…
This is the photo I wanted to headline this post, but I refuse to hotlink or copy it.  Positive, regularly-scheduled programming will return to the blog shortly, including a couple of construction projects…$50 HF triplexer, anyone?
Ethan Miller, K8GU, is a regular contributor to AmateurRadio.com and writes from Maryland, USA. Contact him at

[email protected]

.
Last night I had another encounter with Antarctica, namely a QSO with RI1ANC, stationed at the Russian Vostok base. Previous contacts with the land way down under were on 20 meters, but Alex had a nice signal on 12 meters in CW. He didn't have many takers, so an QSO was easy. Unfortunately it was only a quick exchange, just like the ones with 8J1RL and RI1ANT.
VK0JJJ – Craig, in the Australian Antarctic base of Mawson – doesn't want any of that and I had the great fortune to have a couple of very lenghty QSOs with him. Olivia was the mode we used, which is especially suited for rag chew QSOs. If you want to catch him try Olivia 32/1000 on one of the 20 meter Olivia channels (14106.5 kHz, then 1 kHz up for the next channel). Even if he is in QSO with another radio amateur it is still fun to read along. When not behind the radio I follow his blog, where you can read interesting things like how they grow vegetables on Antarctica and how they get their supply of water. Fascinating stuff and heartily recommended to visit. He is going back home early May this year, so catch him while you can.

Hans "Fong" van den Boogert, BX2ABT, is a regular contributor to AmateurRadio.com and writes from Taiwan. Contact him at

[email protected]

.
Msg from Dennis, K6DF follows:
To All FISTS Members: Early this afternoon I received a phone call from Tim, Nancy's husband. I am very sad to report that Nancy WZ8C, is now a silent key. Nancy passed away last night and will be missed very much by all FISTS members worldwide.
If you wish to send condolences to her family, please send them to the following address:
Tim Lange and Family
P.O. Box 47
Hadley, MI, 48440.
Please send this notice to any and all FISTS groups and members to disseminate this information as much as possible.
I sadly send 73, God's Speed Nancy, 88's . . . Dennis Franklin K6DF FISTS Awards Mgr /Webmaster
End MSG
Nancy was only 58 according to her obituary. Way too young to pass. She will be missed by all FISTS members.
73, Nancy de Larry W2LJ
FISTS #1469- dit dit
Larry Makoski, W2LJ, is a regular contributor to AmateurRadio.com and writes from New Jersey, USA. Contact him at

[email protected]

.
Over the weekend I had my first QSOs on 29MHz AM from the home station, using the FT847. It seemed to work fine, although I had a sense that my long feeder run was a bit of a barrier and I was probably doing better with slightly less power from the mobile!
On the train last night I was chatting on Twitter to Jon, G0IUE. Jon is located in Corsham, some 35 miles or so to the west of me. Jon had been working some nice DX in the late afternoon on 29MHz AM and I suggested that as I would soon be back at the car, we have a go and see if we could make a QSO.
As I was getting of the train, I had a tweet from Jon to say that he was working OX1B on 29.050 AM. I hurried along the platform as quickly as I could and got back to the car, but the frequency was quiet. However, I left the rig on the frequency and started my journey.
As I got out of the built up area, I could start to hear some weak signals and realised it was Jon calling CQ. Although I couldn't copy him fully at that stage, I could tell he was there. Larry K1IED replied to Jon's CQ and started a QSO. During one of the breaks in transmission, I dropped my call in and was delighted when Larry heard me.
Heading west all the time, near Abingdon, I was able to hear Jon quite well on ground wave. We were able to have a three way QSO for several minutes. Larry signed with us and Jon and I QSYed to GB3WH on 2m FM.
My destination, the Gym at Carswell, has quite a good take off in Jon's direction, so on my arrival, I suggested to Jon we try on 29MHz AM. We did and we just able to exchange signals. Jon was easy copy for me, but my slightly lower power from the Anytone was only just making it. We moved onto SSB and it was a very easy QSO. Larry K1IED had been listening and joined in on SSB which was great fun.
A really nice, fun QSO - the stuff that memories of solar cycles are made of!
Jon shot a bit of video of the QSO (on AM) with Larry coming in really well.
Tim Kirby, G4VXE, is a regular contributor to AmateurRadio.com and writes from Oxfordshire, England. Contact him at

[email protected]

.
Change is a really handy tool. I'm in the business of delivering projects which always means change. So when it came to managing some change at home I thought I knew what I was doing. When I say change I mean a little bit of landscaping that a fellow ham was going to do and at the same time put in a new cables and a post ready for my new mast and antenna. This mean a bit of planning, cost control and some stakeholder management. Or so I thought.
I had originally decided on extending the house and had some lovely plans drawn up (which included a mast and antenna), put them through planning (domestic / xyl and local council) had them approved only to find that the local builders wanted huge sums for a small job. Hence the scope was reduced to meet the budget.
For the last few weeks I have toiled int he freezing rain to drill new holes in the side of the house, removed old and corroded (poor finishing by me) cables and then set about running new ones before removing some old decking that was the cause of our problem (wooden decking and West Cumbria should be avoided). What is going to go in its place is a mast stub in the ground, ground mounted rotator, heavy duty 12.5m mast and a folding hexbeam.
The schedule is hectic but I imagine in a matter of 4 weeks I will be back on the air on hf and there will be a very tired out g7kse, ready for for some leisurely operating on hf and perhaps in time for some early Es. Until then its the UKAC VHF tuesday nights for me still.
Alex Hill, G7KSE, is a regular contributor to AmateurRadio.com and writes from Cumbria, UK. Contact him at

[email protected]

.